Escoffier's Hazelnut Soufflé Recipe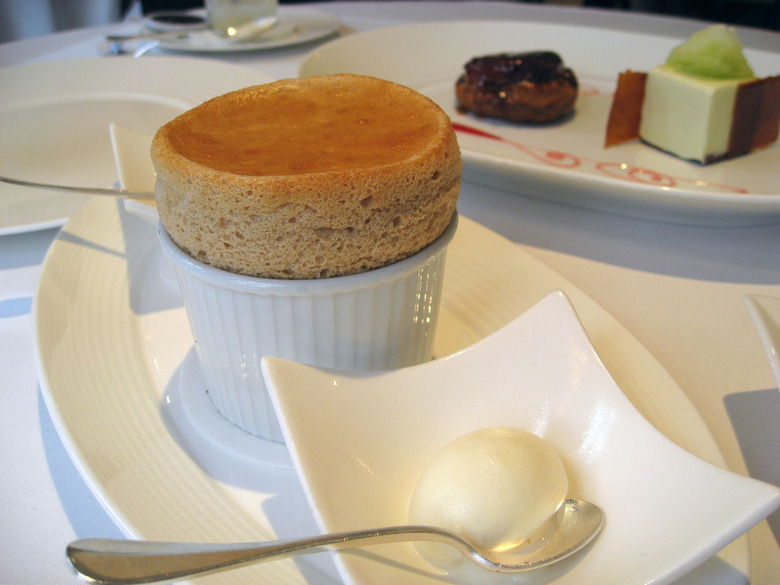 We may receive a commission on purchases made from links.
This Hazelnut Soufflé recipe hails from Auguste Escoffier's 1903 opus Le Guide Culinaire, a trailblazer for cookbooks as we know them today. In order to make things more comprehensible and modern, we've added cooking time and temperature, details that were not originally included. We're just glad he took the time to write down recipes, something that was unheard of in his time. Whip up a piece of culinary history and make this hazelnut soufflé from the genius himself.
Escoffier's Hazelnut Soufflé Recipe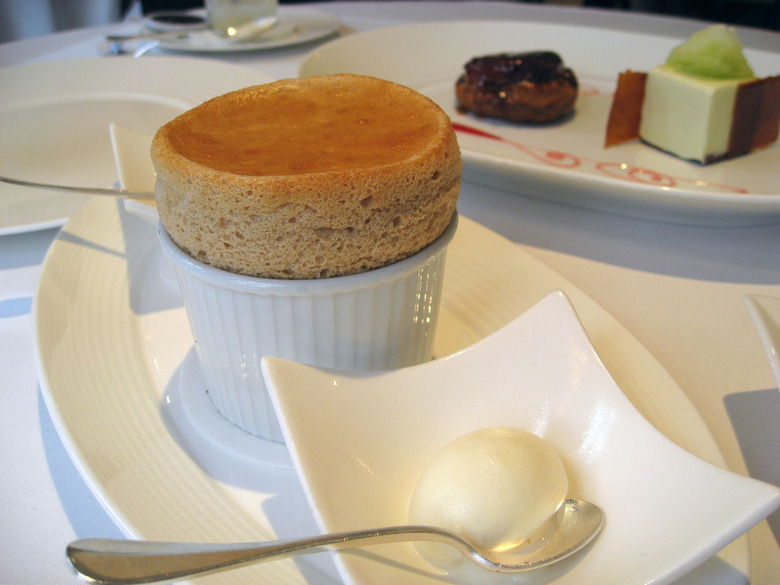 Ingredients
1/2 cup milk
1 1/4 ounce sugar
1 tablespoon flour
1/3 ounce butter
2 egg yolks
3 egg whites
2 ounces hazelnut praline
1 pound 2 ounces sugar
1 pound 2 ounces hazelnuts
Directions
Melt the sugar very slowly in a pot and cook it to a light caramel color. 
Mix in the hazelnuts. 
Pour onto an oiled marble slab and allow to go cold.
Crush in a mortar, then pass through a fine sieve; keep in a tightly closed container in a dry place.
Bring the milk and sugar to the boil, mix in the flour which has been diluted with a little cold milk and cook on the stove for 2 minutes. 
Add the 2 ounces of hazelnut praline and mix to evenly combine.
Remove from the stove. Mix in the butter and egg yolks and then fold in the stiffly beaten egg whites.
Pour the mixture into 4 buttered and sugared 2-ounce soufflé molds. 
Bake at 325 degrees for 18 to 20 minutes.