Endive Salad With Creamy Pine Nut Dressing And Shaved Parmesan Recipe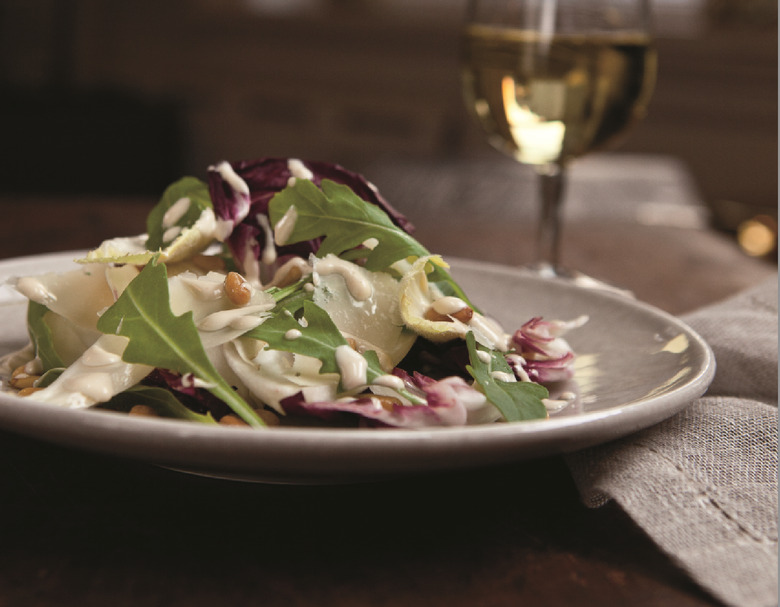 We may receive a commission on purchases made from links.
We've been waiting a long time to tackle the recipes from Scott Conant's Scarpetta Cookbook. But before we dive head-first into the pasta, let's start with a classic Italian-inspired salad of bitter radicchio in a creamy-savory pine nut dressing. We're not barbarians, after all. "As much as I love spaghetti, I do more than just make pasta," he says.
Check out our recent interview with Conant for more from one of our favorite celebrity chefs.
Endive Salad With Creamy Pine Nut Dressing And Shaved Parmesan Recipe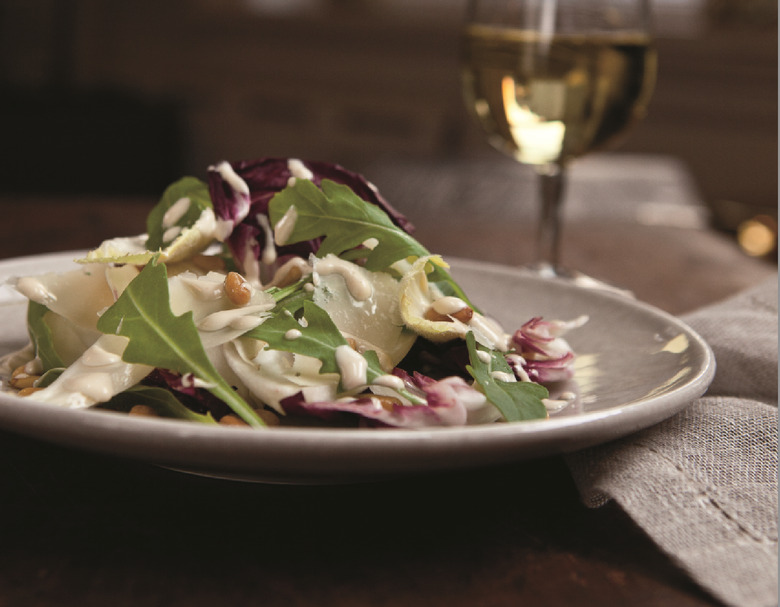 Ingredients
1/4 cup pine nuts
1/4 cup fresh lemon juice
3 tablespoons honey
kosher salt
pinch of crushed red pepper
1/2 cup extra virgin olive oil
16 endive leaves
12 radicchio leaves
16 arugula leaves (preferably wild arugula)
28 strips shaved Parmigiano-Reggiano cheese
1/4 cup pine nuts
Directions
In a blender, purée the pine nuts, lemon juice, honey, 1 1/2 teaspoons salt and crushed red pepper. With the machine running, slowly drizzle in the olive oil a little at a time; the dressing should be a thick, mayonnaise-like consistency.
Transfer the dressing to a bowl and stir in 2 tablespoons water. Taste and season with additional salt, if needed. (The dressing can be made 2 days ahead and kept covered and refrigerated.)
In a large bowl, gently toss the endive, radicchio and arugula with 1/4 cup of the dressing and half of the Parmigiano-Reggiano.
Divide among serving plates and top with the remaining Parmigiano-Reggiano and the pine nuts.
Drizzle with the remaining vinaigrette and serve.
Apple & Celery Salad With Toasted Hazelnuts Recipe
Pickled Feta With Cerignola Olives And Strawberries Recipe
Radish And Citrus Salad With Candied Shallots Recipe