Eggy Bread Bacon And Cheese Sarnie Recipe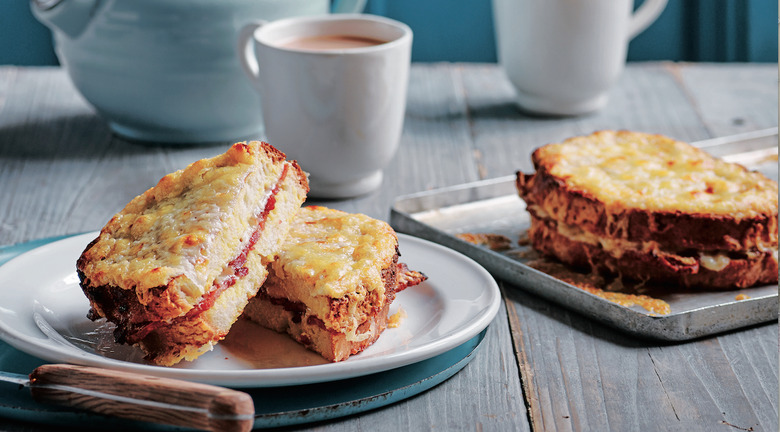 We may receive a commission on purchases made from links.
British cuisine is having its heyday — no longer does toast, hash, roast or mash conjure up the bland pub-style food of yesteryear. Join Duck & Waffle executive chef Dan Doherty as he jazzes up classics, creates new favorites and puts inventive spins on some of our favorite ethnic cuisines. 
Eggy bread is something my mum used to make me as a kid when I was sick, so for me it conjures up memories of days off school watching kids' TV. The power some food has to transport us back to our childhood never ceases to amaze me. Here, I've added bacon and cheese because, well, why not...
Eggy Bread Bacon And Cheese Sarnie Recipe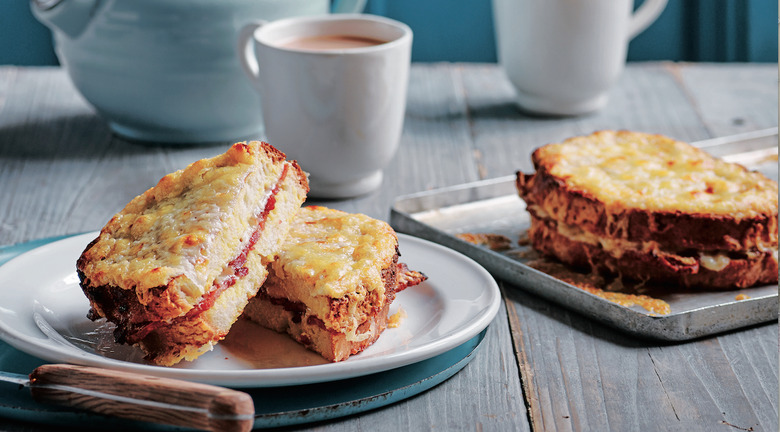 Ingredients
6 rashers bacon
4 eggs
Sea salt flakes and freshly ground black pepper
4 slices white bread
2 tablespoons butter
2 1/4 ounces grated cheddar cheese
Directions
Preheat your grill to a medium heat, then grill the bacon until crisp.
Meanwhile, beat the eggs in a wide bowl and season with salt and pepper. Dunk the bread slices into the beaten egg one by one, pressing well so that the bread absorbs as much of the egg as possible, then lay them out on a baking tray. Divide the cooked bacon between 2 of the slices, sprinkle them with half the cheese, then put the remaining slices of bread on top to make 2 sandwiches.
Heat a frying pan over a medium heat and add the butter. When it begins to foam, add the sandwiches. (If your pan is too small, you can do them one by one, using half the butter each time.) After 2 minutes or so, they should be nicely sealed and golden brown. Turn them over and cook the other side.
Sprinkle the rest of the cheese on top, then put the pan under the grill for 2-3 minutes until the cheese melts.