Easy Meatloaf Recipe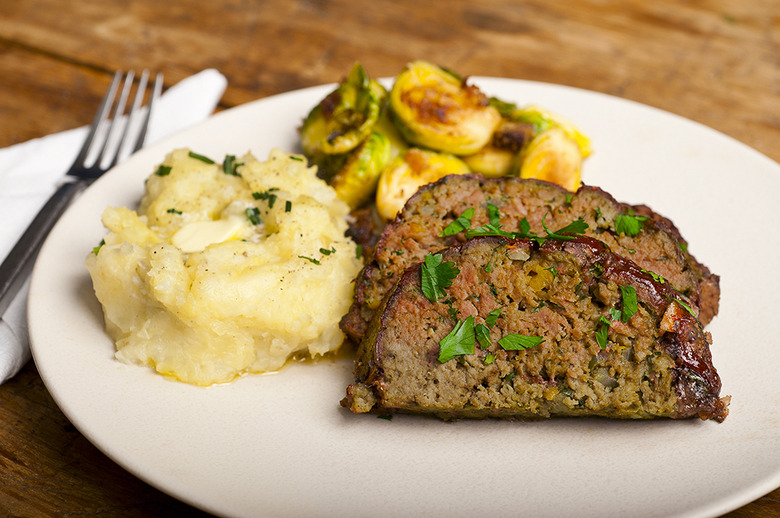 Save this recipe as a blank canvas and you'll be set for the rest of your meatloaf endeavors. (Photo: Mark Shaw.
There are meatloaf recipes, and then there are meatloaf recipes. This one falls under one of those categories. Simply put, like our recipe for mashed potatoes, this is the last one you'll ever need. As with all recipes starring ground beef, we recommend you head to a real-life legitimate butcher for your 80/20 (that's 80% beef and 20% fat — trust us). Once that's done, all you'll need are eager, willing and recently washed hands. There's only one way to mix meatloaf. Make extras, because you'll want sandwiches.
Treat this formula as a blank canvas. Everyone has their favorite meatloaf add-in — some can't do without chopped carrots, others require parsley or other such vegetation. We recommend mixing in a caramelized onion or two before baking, because nothing loves ground beef like sweet, sticky onions.
We recommend Nordic Ware natural aluminum commercial half sheet baking pans available on Amazon.
And FYI, we discovered meatloaf's favorite side dish during our last test kitchen.
Easy Meatloaf Recipe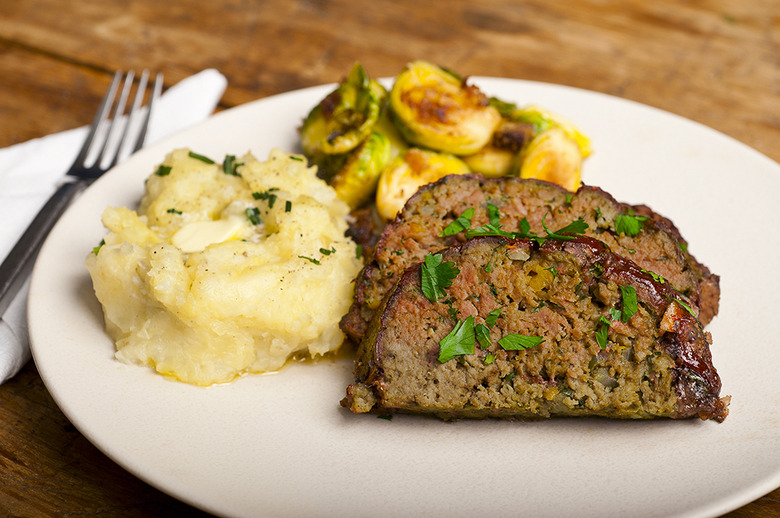 Ingredients
1 pound freshly ground chuck
1/2 teaspoon salt
1/2 teaspoon freshly ground black pepper
1 level teaspoon onion powder
2 tablespoons ketchup
1/3 cup plain breadcrumbs
1/2 cup ketchup
1 teaspoon light brown sugar
few dashes tabasco sauce
Directions
Preheat oven to 375F.
In a large bowl, mix the ground beef, salt, pepper, onion powder, ketchup, breadcrumbs and any additional ingredients using your hands until just combined. Overmixing will result in a less-than-fluffy loaf.
On a foil-lined baking sheet, shape the mixture into a free-form loaf, then smooth over using your fingers
Mix all glaze ingredients together in a small bowl.
Spread an even layer of glaze over meatloaf and transfer to oven.
Bake for 45 minutes, then remove from oven, allow to rest for at least 15 minutes, slice and serve.