Easy Mango Lassi Recipe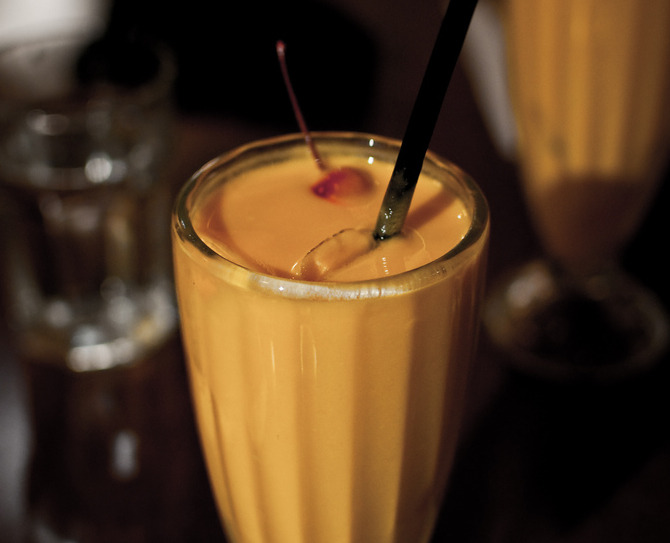 Photo: joo0ey on Flickr
Sometimes you just feel like drinking your nutrients. That's when you break out the blender and the...hm, only one kind of fruit around. And nothing else but yogurt. But that's cool, you don't really need anything else. Therein lies the difference between the classic loaded American smoothie, home of all the sugar in the world, and the lassi, an Indian yogurt shake that's been lightly refreshing the subcontinent (while providing convenient vegetarian protein) for many thousands of years. So...take that, Jamba Juice.
Mango is, to nobody's surprise, a very popular flavor of lassi. Others omit the fruit and add either honey and rosewater or salt and cumin as variations. While Greek yogurt is awesome and deserves every bit of hype it gets, regular, preferably homemade yogurt is the way to go here — Greek's too thick to sip through a straw, something you'll want to do.
Easy Mango Lassi Recipe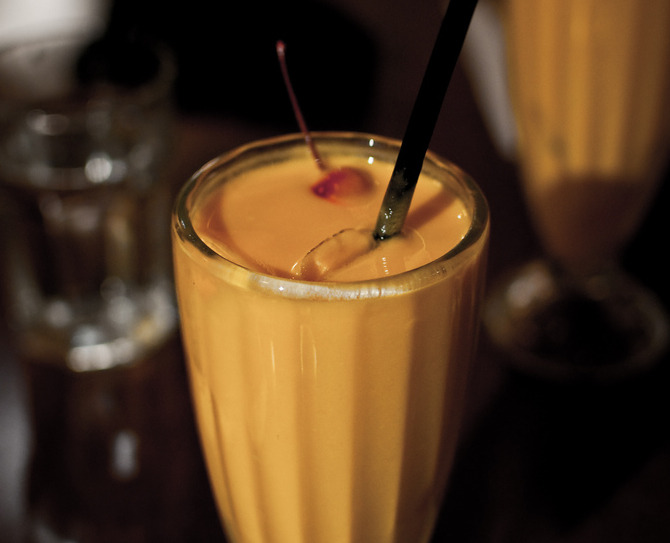 Ingredients
1 cup lowfat plain yogurt
1 cup fresh or frozen mango (thawed)
1 teaspoon raw sugar
2 tablespoons hot water
a pinch of salt
2 ice cubes
Directions
Dissolve the sugar in the hot water.
Combine all ingredients in a blender and blend until completely smooth.
Pour into tall glasses and serve with a straw.