Easy Filipino Lumpia Recipe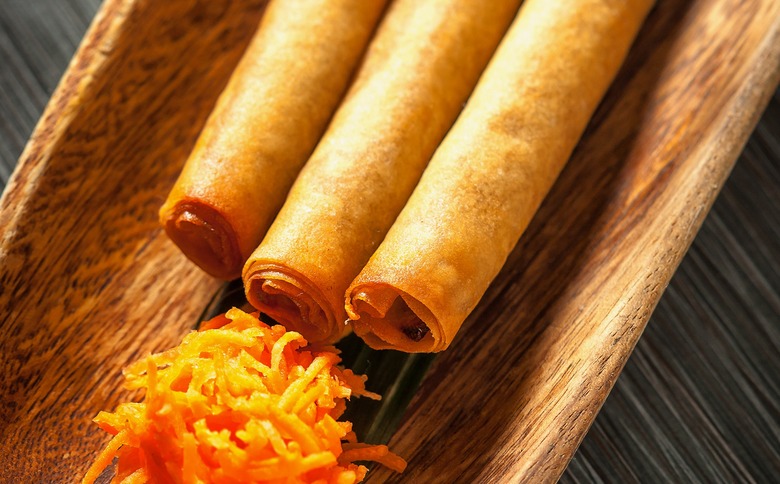 We've been doing BBQ Blowout for a dog's age and we'll keep doing it until the world runs out of venues that serve beer. It's a great dinner shindig for like-minded people to come together and celebrate some of the city's favorite chefs and restaurants. This coming Tuesday, Feb 11th, NYC chef Miguel Trinidad of Filipino hotspots Maharlika and Jeepney takes over Brooklyn's Pork Slope to sling sweet cured sausage fried rice, tamarind pork soup and lumpia, these crispy fried spring rolls we're really looking forward to.
We encourage you to come out to Pork Slope on February 11 (you can buy tickets here), see how Chef Manuel makes his lumpia, then try it at home with this recipe. And for those of you who aren't anywhere near Brooklyn, get started today: fire up a batch of these crispy treats and pour yourself a beer.
Easy Filipino Lumpia Recipe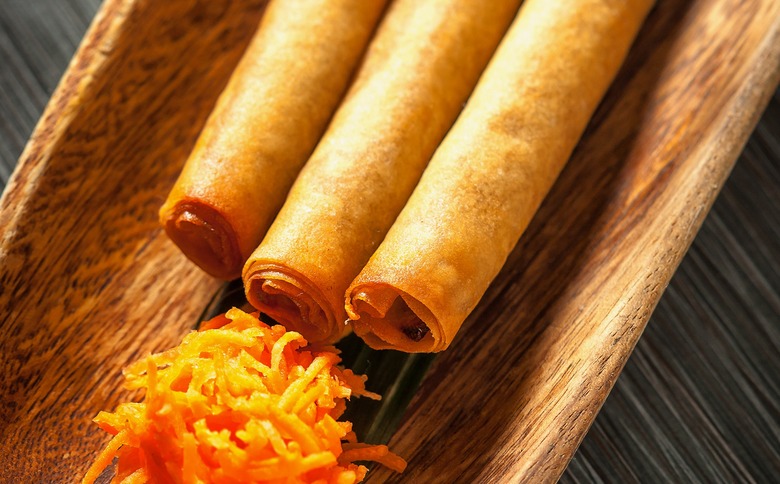 Ingredients
8 ounces ground pork
4 ounces carrots
4 ounces celery
1 small onion
1 ounce garlic
1 ounce water chestnuts
2 tablespoons soy sauce
1 teaspoon black pepper
1 egg
1 pack spring roll wrappers
Directions
Combine all ingredients and let sit overnight.
Spread a thin strip of mixture on a spring roll wrapper and roll tightly leaving a half-inch of the wrapper exposed. Paint the exposed part with egg wash and wrap tight. Set on a baking sheet and repeat until done.
Let rest for an hour in the fridge.
Fry at 350F until golden-brown, then drain on paper towels and serve.
Mini Prime Cheeseburgers Recipe
Truffle Baked Macaroni And Cheese Recipe
Sausage And Sauerkraut Fritter Recipe