Easy Cheddar Scones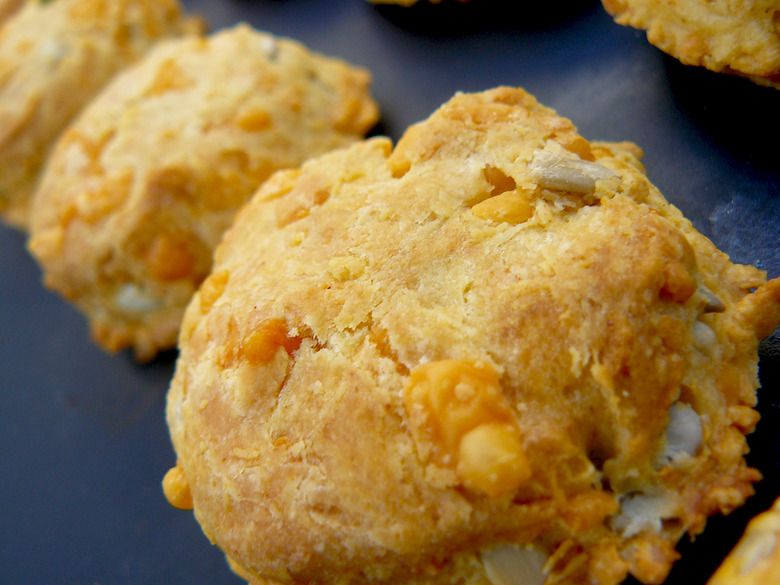 scone recipe
Imagine breaking the yolk on the perfect runny egg. Now visualize mopping up that golden goodness. What is your vehicle of choice? Toast is great, but the market's kind of saturated there. Tortillas work too, according to this Instagram photo. But tortillas don't have cheese built in. Note to self: plop fried eggs on top of quesadillas next week.
Today, your yolk deserves something special — dense yet absorbant, reliable yet flaky. Try your hand at these easy scones, featuring everyone's favorite sharp orange cheese, and give your eggs something to talk about in the pan. You know, besides how badly you need a new pan.
Easy Cheddar Scones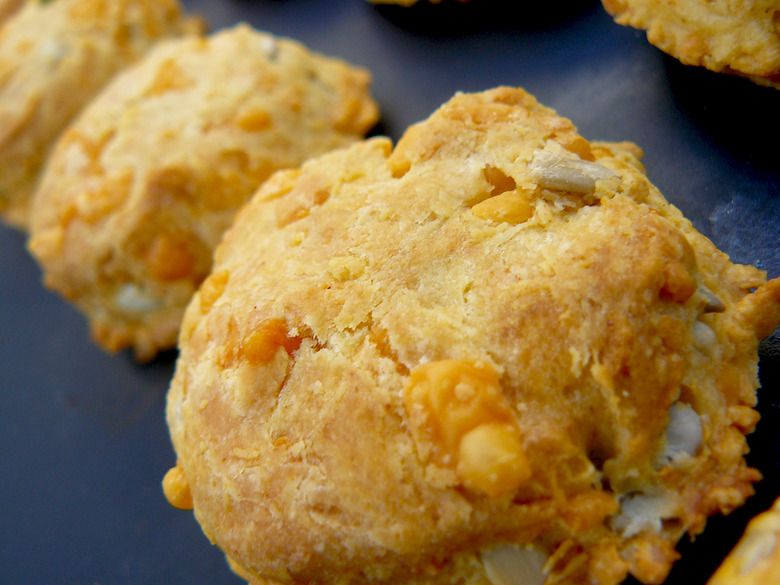 Ingredients
2 cups all-purpose flour
1 tablespoon baking powder
1 teaspoon salt
1/4 cup plus 2 tablespoons unsalted butter
2 large eggs
1/2 cup heavy cream
6 ounces sharp cheddar cheese
1/4 cup roasted sunflower seeds
1 egg
Directions
Preheat oven to 400 degrees.
Combine flour, baking powder and salt in the bowl of an electric mixer fitted with the paddle attachment. Gradually add in butter, mixing on low speed. 
Add heavy cream to bowl with beaten eggs and mix, then pour into mixing bowl over low speed until just barely combined.
Mix in the cheddar cheese and sunflower seeds and sprinkle with up to a tablespoon of flour if dough seems too wet.
Turn dough onto a well-floured surface and knead by hand until cheese and sunflower seeds are even distributed.
Roll the dough about an inch thick, cut into circles with a biscuit cutter (or if you're being lazy just cut into squares) and brush lightly with egg wash.
Bake on a lightly oiled cookie sheet for 20-25 minutes, or until outside is golden brown. Let rest for at least 15 minutes before serving.