Easy Beer Beans Recipe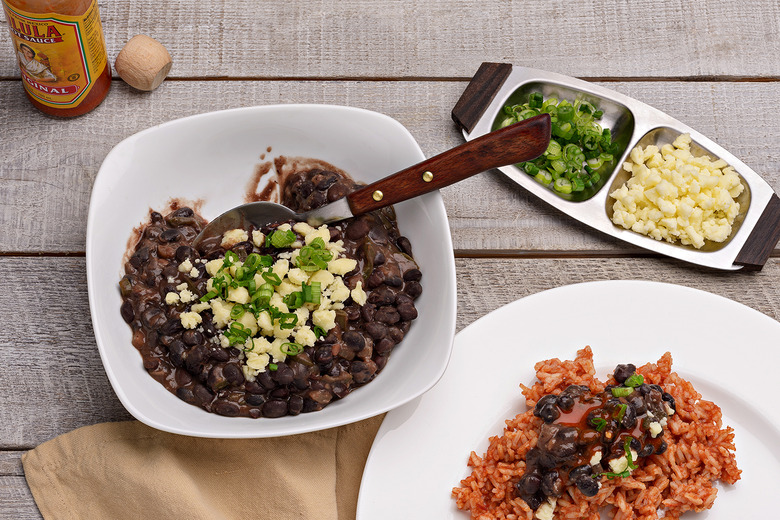 You only need 30 minutes for these excellent beans. (Photo: Mark Shaw.
Paul Harrison is a Brooklyn-based recipe developer and professional whiskey fan who penned possibly the greatest recipe for taco meat, ever. We're running his recipes all week long, particularly since this latest batch was inspired by the abundance of Los Angeles-style Mexican food around his alma mater, USC, and shot in our own Test Kitchen. That is some solid easy tailgating chow. We respect a man with priorities.
Have you ever had really good beans? And I don't just mean some decent beans, I'm talking about those refried beans made with lard that will make you not care how bad your clogged arteries hurt. I love those beans. I also know I shouldn't eat too much lard, but even if I wanted to, I couldn't, because I can't find beans like those around here. Also I don't keep lard around the house, otherwise I might start spreading it on toast in the morning.
But I still want some delicious frijoles to go with my rice, and this recipe for beer-infused black beans makes me feel better about my choice not to go down that lard route (can you even imagine that toast?!)
Easy Beer Beans Recipe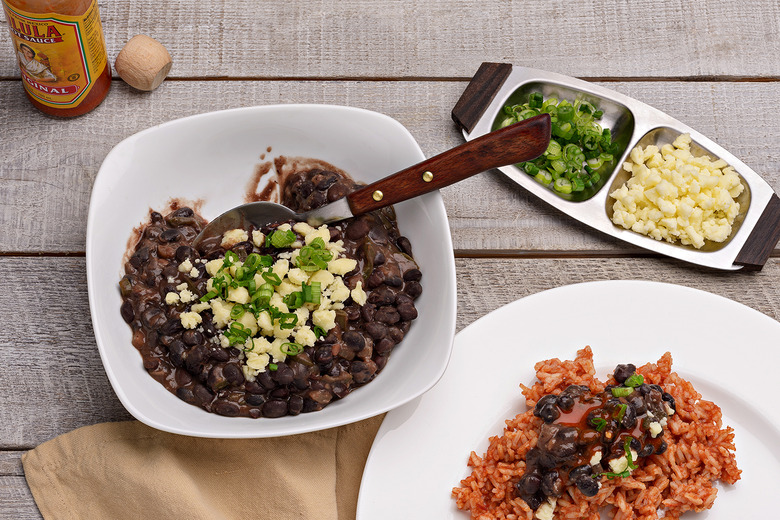 Ingredients
1 tablespoon butter
1/2 onion
2 jalapeños
2 cloves garlic
1 teaspoon chili powder
1 can black beans
1 teaspoon cumin
1 can or bottle cheap light beer
juice of one lime
Salt and pepper
queso fresco and chopped scallions
Directions
Cook the vegetables and garlic in the butter in a small pot until they start to get soft
Add the beans, beer and lime juice and stir well.
Cover and cook on medium-low for about 20 minutes. You want the beans to still be a little liquidy-looking when they're done, because they are going to thicken up, and you do not want to be serving black spackle to people.
Season with salt and pepper, pull out the whole garlic cloves, garnish with crumbled queso fresco and chopped scallions and serve with your favorite Mexican dishes.
Vegetarian Black Bean Chili Recipe
Black Bean Soup Recipe
Best Basic Refried Beans Recipe