Easy Beer Batter Recipe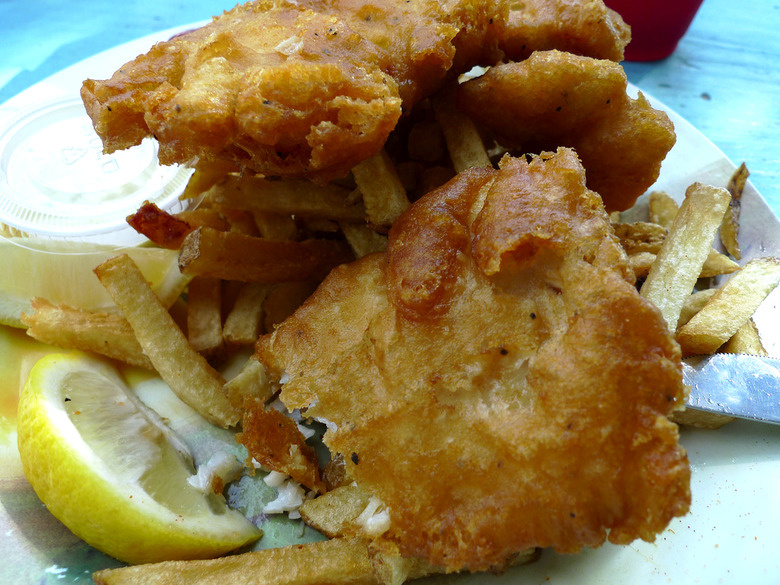 Go forth and beer batter everything you can get your hands on.
There are two important reasons beer batter is called beer batter, the obvious one being that it contains almost as much beer as flour. The second is that anything you batter and fry with it automatically pairs well with a pint of suds. Need a third reason? This recipe is so easy you could whip up a batch after 10 pints of suds.
While fish fillets are most commonly associated with this concoction, remember the last time you had fried pickle chips? You don't have to say it was at Hooter's, we already know. This batter recipe makes it possible to recreate most of that experience in the sanitized comfort of your own kitchen.
Easy Beer Batter Recipe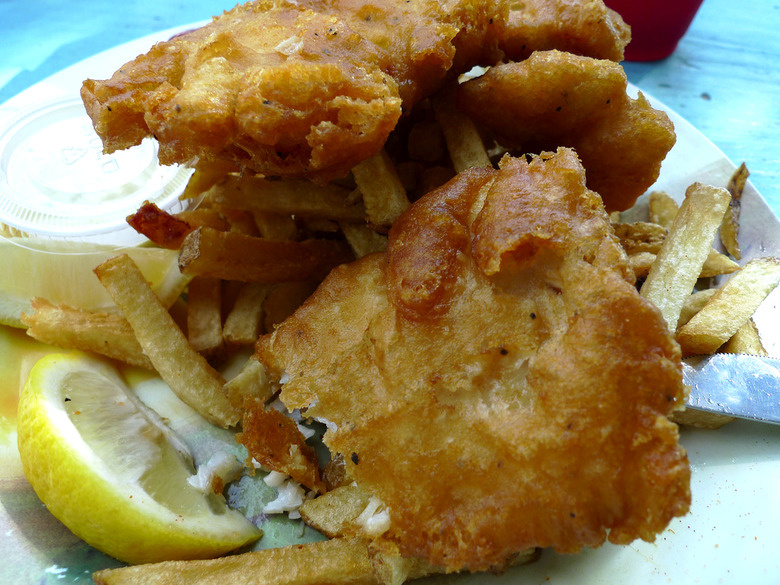 Ingredients
3/4 cup all-purpose flour
1/2 teaspoon freshly ground black pepper
1 bottle beer of your choice (ales work very well)
1/2 teaspoon cayenne pepper (optional)
Directions
Combine flour and pepper in a large bowl.
Slowly pour in beer, whisking constantly until smooth.
Dip food in batter, allow excess to drip back into bowl and drop directly into deep-fryer.
Fry for 2 minutes or until dark golden brown, then remove with a slotted spoon and drain on paper towels or newspaper.
Serve with homemade tartar sauce.