Easy Avocado Fries Recipe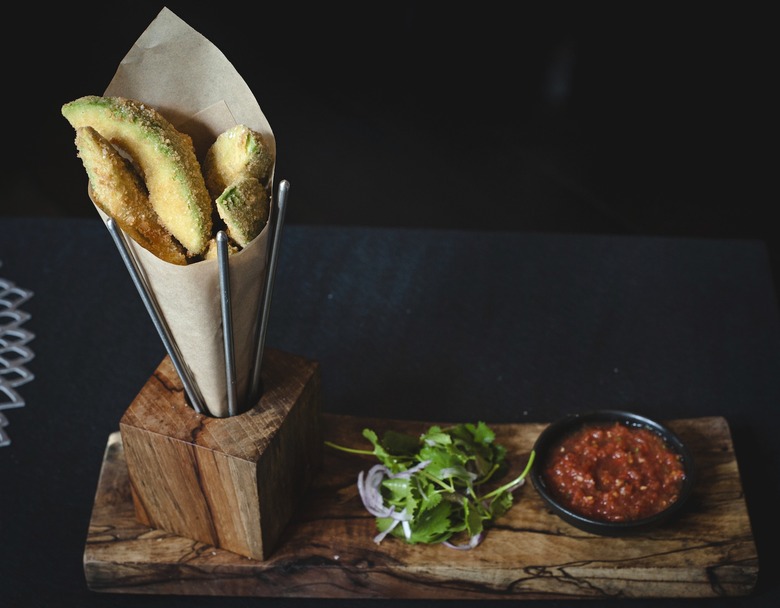 Photo: Jo Ann Santangelo
Avocado is in season! Go ahead, have at a half with a squeeze of lemon, sprinkle of salt and maybe a little chili powder, then let's get down to business: deep-frying. Most vegetables fry up beautifully, but the unlikely avocado has an advantage. Like the potato, it gets hot, smooth and creamy on the inside and crisp on the outside (the breading makes a great grip). Unlike the potato, fried avocado is really awesome dipped in spicy homemade salsa and not so great with ketchup. Other condiment recommendations:
You'll definitely need a deep-fryer for this recipe. But you've been wanting to break that thing out for ages, anyway. We made these avocado fries during our recent Test Kitchen at TRACE restaurant at the W Austin. With all due respect to FryDaddys, now we're kind of obsessed with the thought of a commercial deep-fryer.
Easy Avocado Fries Recipe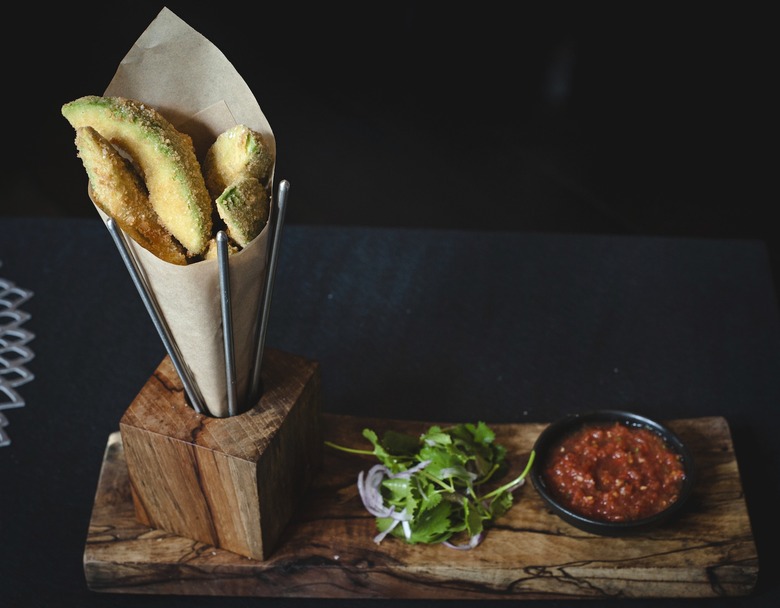 Ingredients
2 large ripe avocados
1 cup all-purpose flour
3 large eggs
2 cups panko breadcrumbs
kosher salt for sprinkling
oil for deep-frying
Directions
Slice avocadoes in half, twist halves apart and remove pit.
Cut each half into three wedges and peel off outer skin.
Dredge each wedge in flour, then soak in egg (leave it in for a few seconds to allow the egg to stick to the flour), roll in breadcrumbs and place on a tray or platter.
Preheat fryer to 350F.
Fry avocado wedges in batches, making sure not to overcrowd the fryer. Remove after 5 minutes, or when they're golden-brown and crisp-looking.
Drain on several layers of paper towels, sprinkle with salt and serve with your favorite dipping sauce.