Easy Apple Pie Recipe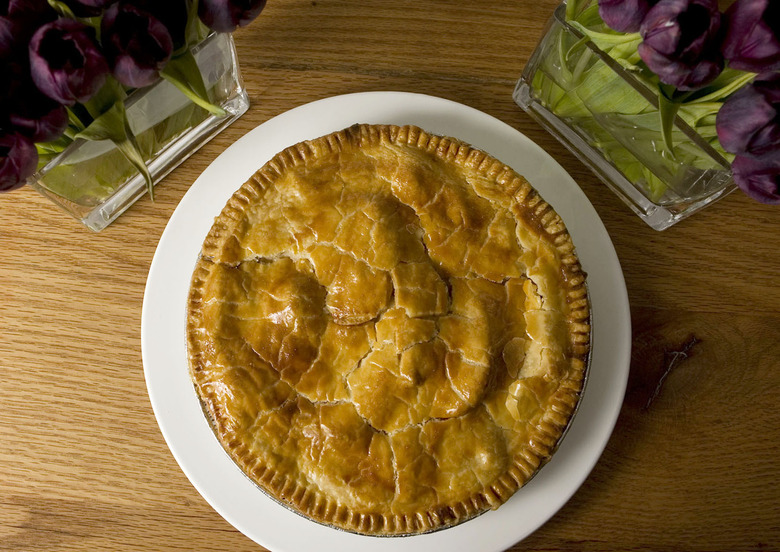 Photo: Kate Glicksberg
...no, we needn't. Apple pie is undoubtedly the easiest of the impressive desserts you can make at home. Using pre-made crust is a smart move if you don't want to pick crumbs of dried dough out of your kitchen's crevices until next holiday season.
So put that enormous haul of apples you picked to the best possible use (unless, of course, you make your own cider) and bake an apple pie. If you can peel, chop and buy a pie tin, you're 3/4 of the way there. (You'll also want some vanilla ice cream, apple pie's cold, sweet sidekick.) Just don't leave this pie on your windowsill if you live in a city. File under: things we've learned the hard way. But the pie part was easy.
Our favorite pie apples are crisp and sweet with a little bit of tartness to balance out the sugar. Granny Smiths are always a great idea, but try Fuji, Braeburn, Jonagold or Pippin to switch it up.
Easy Apple Pie Recipe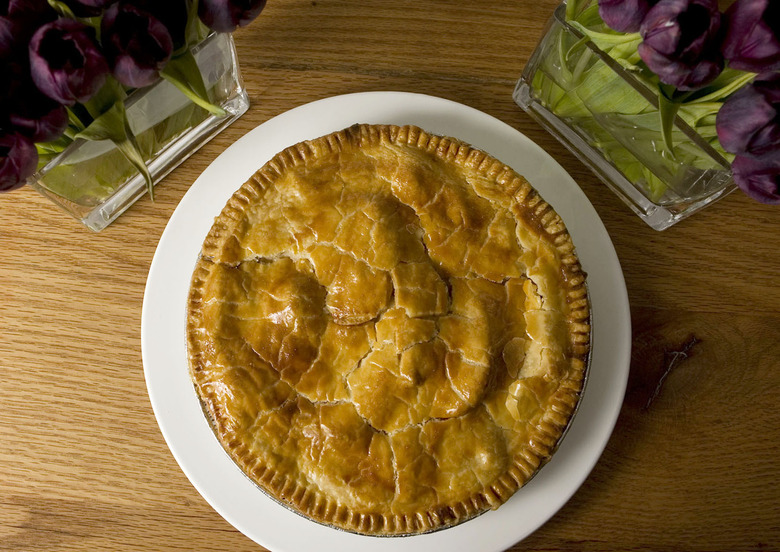 Ingredients
2 9-inch frozen pie crusts
1/4 cup all-purpose flour
3/4 cup sugar
1/2 teaspoon ground cinnamon
1/2 teaspoon ground nutmeg
1/4 teaspoon salt
1 egg
4 large apples
Directions
Preheat oven to 425F.
Mix flour, sugar, cinnamon, nutmeg and salt together.
Add apples and toss well to coat completely.
Unroll first crust and press gently with fingers into pie tin. 
Add apple filling evenly and press down slightly.
Top with second crust, gently press down on edges to seal and cut excess dough away from tin with a sharp knife.
Cut several slits in top to vent.
Crimp crust all the way around the circumference with a fork.
Brush top crust with beaten egg.
Cover edge of crust with a layer of aluminum foil to prevent burning.
Bake for 45 minutes or until top crust is golden brown.