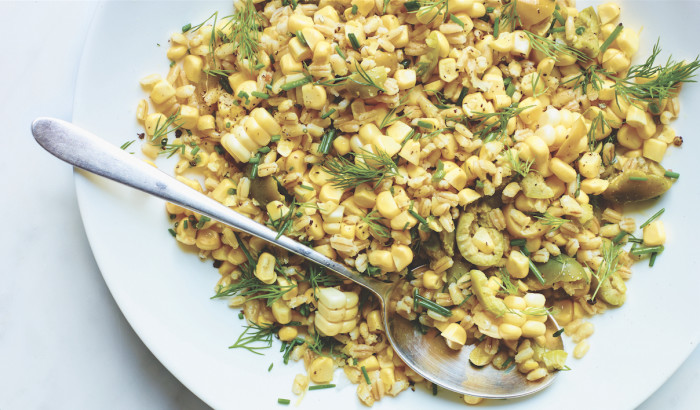 Mad Genius Tips is Food & Wine's new gift to the home cooking community. Join senior editor Justin Chapple in chapter after chapter of simple hacks you never knew you needed in your kitchen. This corn and barley salad just got a lot faster to make!
Genius Tip: Insert the bottom of a shucked ear of corn into the center pillar of a Bundt pan. Using a sharp knife, cut off the kernels, turning the ear as you go.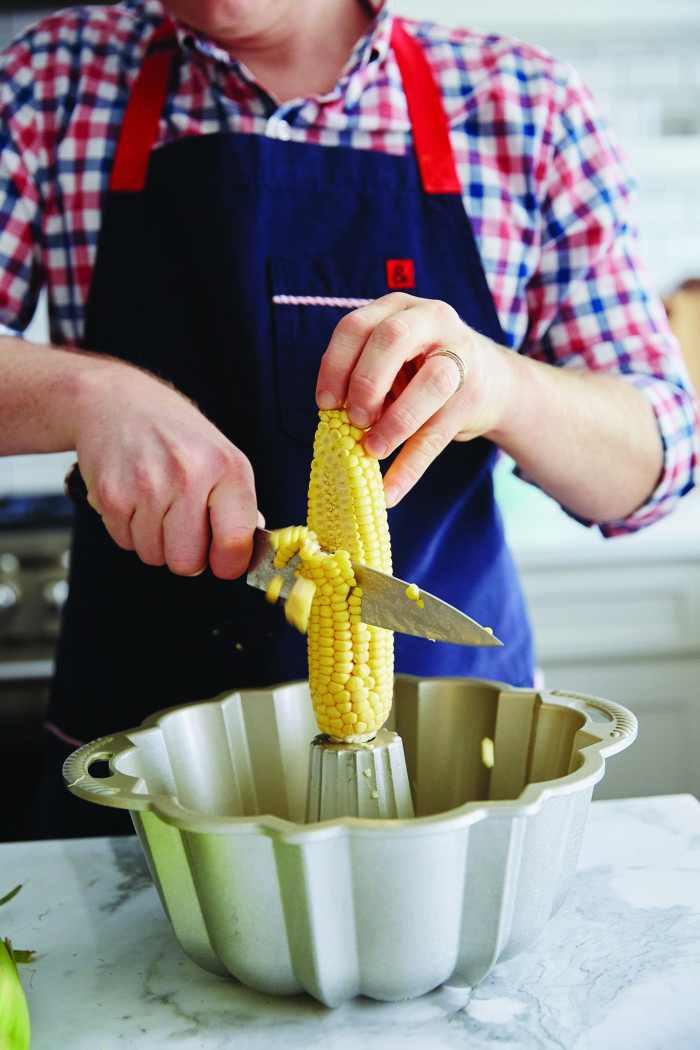 Ingredients
1/2

cup

pearled barley

3/4

cup

walnuts

3

cups

fresh corn kernels (from about 4 ears)

3/4

cup

chopped pitted mild green olives

1/4

cup

chopped dill

1/4

cup

snipped chives

1/4

cup

extra-virgin olive oil

3

tablespoons

fresh lemon juice

Kosher salt and pepper
Directions
For the salad
Preheat the oven to 375°F. In a medium saucepan of salted boiling water, cook the barley until just tender, about 25 minutes. Drain well and spread out on a plate to cool completely.

Spread the walnuts in a pie plate and toast for about 12 minutes, until golden. Let cool, then coarsely chop.

In a large bowl, toss the barley with the corn, walnuts and all of the remaining ingredients. Season with salt and pepper and serve.