Duck And Lemongrass Sausage Patties Recipe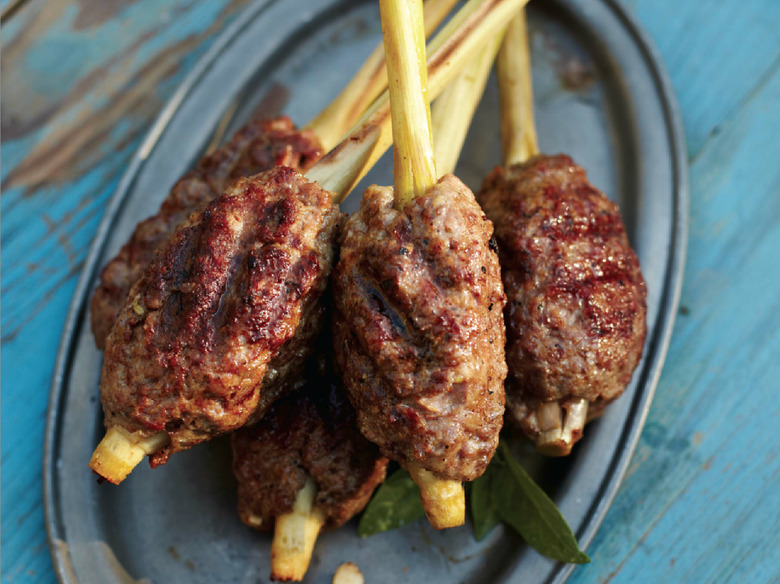 Lemongrass double as skewers and a flavoring agent. (Photo: Alex Farnum.
We may receive a commission on purchases made from links.
Taylor Boetticher and Toponia Miller, the husband and wife team behind San Francisco's The Fatted Calf, have just released the book In The Charcuterie, an extremely thorough guide to making sausage, salumi, pâtés and other meat treats for the home cook. We're sharing a few of their recipes with you, starting with this delicious and versatile lemongrass-infused duck sausage. Check out their pro tips for stocking your pantry, and get cooking.
These fragrant sausage patties are great grilled and used in a simple rice-bowl meal with herbs or in a banh mi. The mixture can also be crumbled into a stir-fry, grilled on skewers (or lemongrass, as in the photo), encased in a dumpling wrapper and steamed, or formed into little meatballs and combined with noodles in a noodle soup broth.
Duck And Lemongrass Sausage Patties Recipe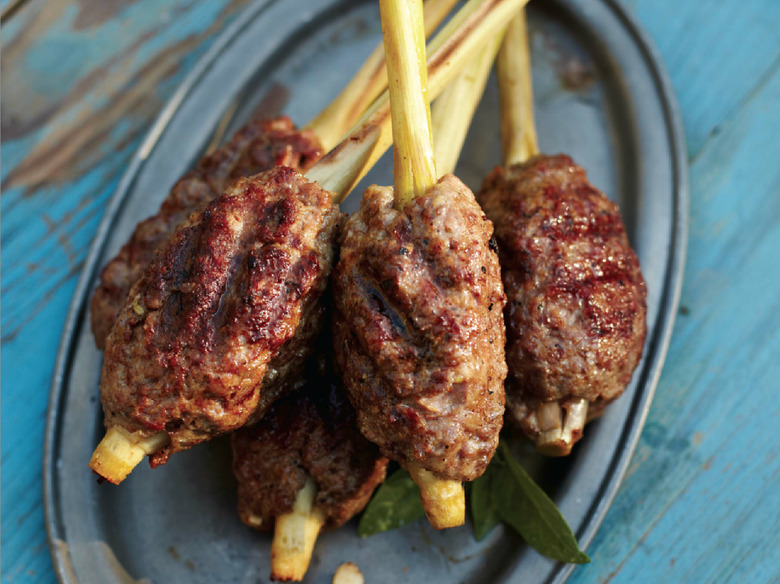 Ingredients
1 pound, 14 ounces boneless
10 ounces pork back fat
1 tablespoon fine sea salt
2 teaspoons freshly ground pepper
1 teaspoon sugar
2 teaspoons fish sauce
1 tablespoon minced shallot
1 tablespoon minced lemongrass
1 1/2 teaspoons peeled
1 1/2 teaspoons minced garlic
Directions
Place the duck and fat in a nonreactive bowl or container.
To make the spice kit, combine the salt, pepper, sugar, fish sauce, shallot, lemongrass, ginger, and garlic and mix well. Mix the spice kit evenly with the meat, cover, and refrigerate overnight. 
Refrigerate the parts of your grinder until ready to use. Fit the grinder with smallest plate and grind the meat once. Mix the farce well by hand for 2 minutes. Cook a small sample of the mixture in a sauté pan and adjust the seasonings if necessary. 
For patties, divide the farce into 4 equal portions and carefully flatten each portion into a patty 3/4 inch thick. Grill, crumble, or otherwise enjoy as suggested in the headnote.