Dragon Fruit Shake Recipe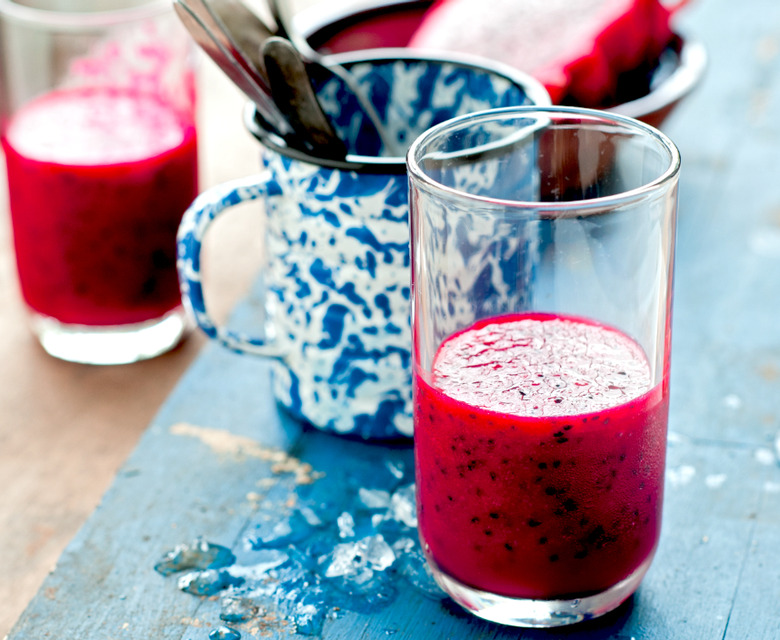 We may receive a commission on purchases made from links.
Vietnamese-Australian chef and TV host Luke Nguyen's new cookbook, The Food Of Vietnam, is an impressive, thick tome of first-hand tales and history, and of course, beautifully photographed dishes. All your favorite Vietnamese food lies within, plus a few extras you never saw coming (unless of course you're from Vietnam). But you really need to know how to make this dragon fruit shake.
Fruit shakes, or 'Sinh to', are outrageously popular in Vietnam. There are dedicated streets just for Sinh to vendors. When in Vietnam, I have a fruit shake every day. Sinh to varieties include jackfruit, avocado, mango, dragon fruit, papaya, strawberry, banana and more. Condensed milk is the key though.
Dragon Fruit Shake Recipe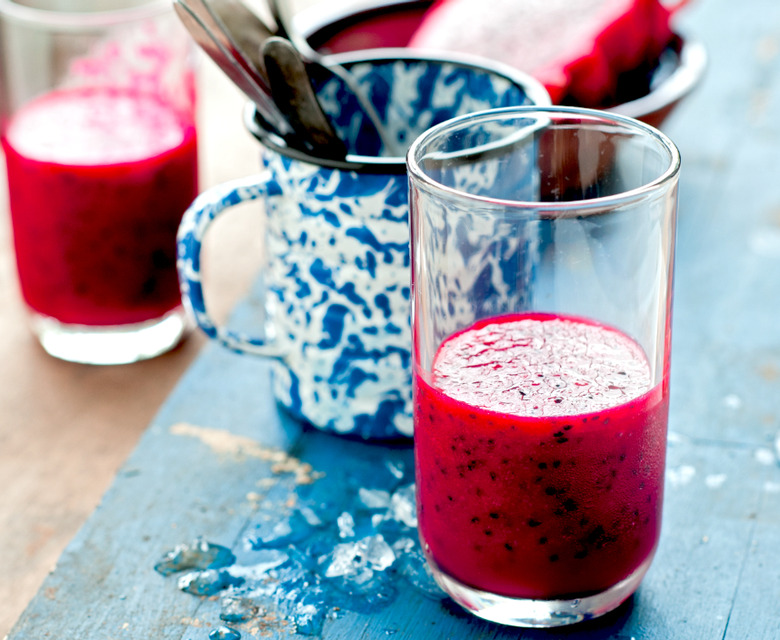 Ingredients
1 dragon fruit
1 cup crushed ice
1 tablespoon condensed milk
Directions
Place all the ingredients in a blender and blend for 20 seconds, or until the ice has dissolved.
Serve in tall glasses.
Mango Chili Smoothie Recipe
Strawberry Basil Smoothie Recipe
Easy Avocado Shake Recipe