Double Pork Sausage Recipe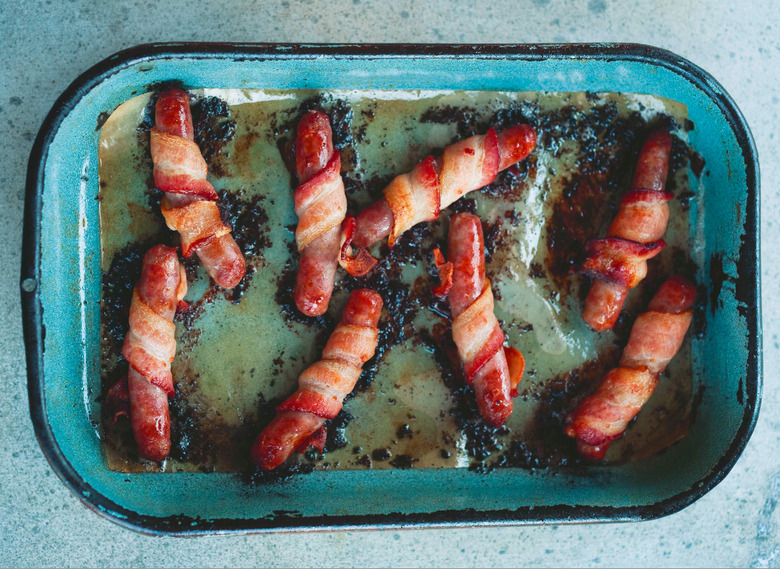 What's better than sausage? Bacon-wrapped sausage. (Photo: Jonathan Lovekin.
Leave it to blogger and TV show host Lucinda Scala Quinn to feed us just the way we want. Her recipe for bacon-wrapped sausage, or Double Pork Sausage (which we actually prefer). When it comes to brunch, now you don't have to choose.
You cannot—repeat, cannot—go wrong with a cured-smoked pork product in a dish, but if you can find a way to double it down at the breakfast table, you've hit the flavor jackpot. I love to serve these bacon-wrapped sausages with sweet breakfast fare like apple-maple French toast or blueberry buttermilk pancakes as a super-satisfying savory, salty counterpunch.
Double Pork Sausage Recipe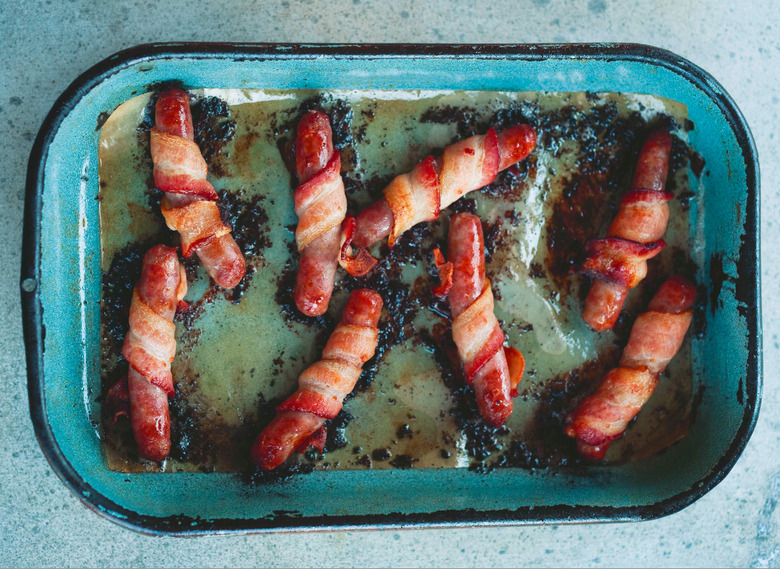 Ingredients
8 pork breakfast sausages
4 slices bacon
Directions
Preheat the oven to 450°F with a rack in the upper third position. Put a small baking sheet in the oven to preheat for 2 to 3 minutes.
Meanwhile, wrap 1 piece of bacon around the middle of each sausage. Arrange the wrapped sausages seam side down on the heated baking sheet and cook for 20 minutes, or until the sausages are cooked through and the bacon is gold and crisp on the edges. Drain on paper towels and serve.
Homemade Pork Sausages With Colcannon And Applesauce Recipe
Broccoli Rabe And Provolone Hot Dog
Bangers And Mash With Onion Gravy