Dijon Mustard & White Wine Braised Rabbit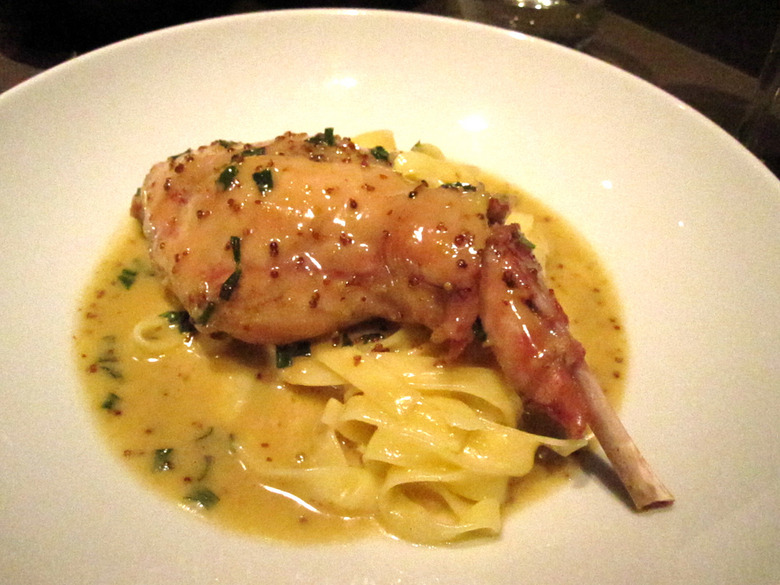 Treat yourself to this decadent dinner of rabbit, mustard, white wine and bacon.
Rabbit can be decadent and delicious, especially when it is braised in Dijon mustard and white wine. On top of all of that, this recipe calls for bacon, making it even more delectable.
If you just can't swallow the thought of eating a rabbit, subsitute chicken instead.
Dijon Mustard & White Wine Braised Rabbit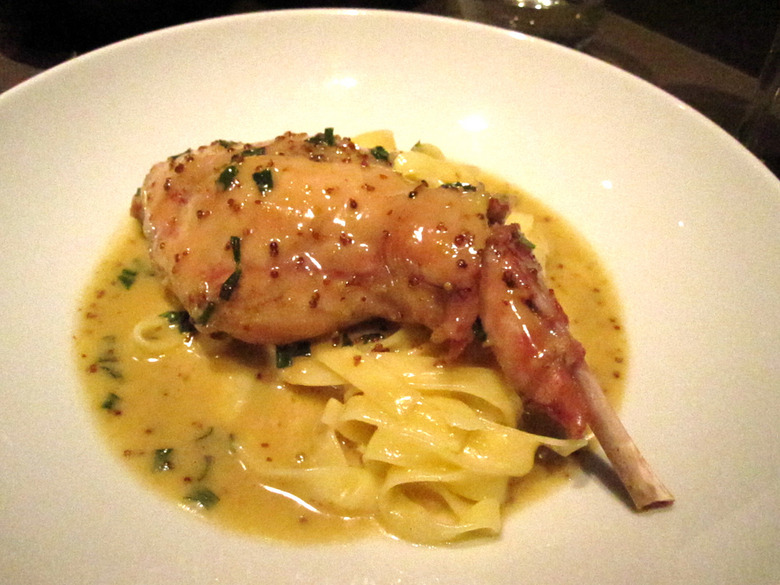 Ingredients
2 small rabbits
vegetable oil
1/4 cup bacon
1 onion
3 cloves garlic
2 cups chicken stock
2 cups white wine
1/2 cup Dijon mustard
2 tablespoons unsalted butter
4- 5 sprigs rosemary
Directions
In a large heavy bottomed pot, add enough oil to coat the bottom of the pan. Season rabbit pieces with salt and pepper and brown in batches. Reserving on paper towel lined tray.
Deglaze the pan with a splash of the white wine. Reduce the heat to low and add the bacon pieces. Cook over medium-low heat to render out the fat and let the pieces get lightly browned. Remove the bacon and add the onion. Cook stirring occasionally until the onions are transluscent and soft.
In a separate bowl whisk together the remaining wine, chicken stock and dijon.
Add the garlic to the pot and cook stirring constantly so as not to burn for 2 minutes. 
Add the browned rabbit pieces and bacon back to the pot. Cover with the wine, stock and Dijon mixture. Add the rosemary and bring to a simmer.
Cover the pot tightly with a lid. Simmer for 45 minutes to an hour or until the rabbit is tender. 
Remove the lid and check the consistency of the liquid. You want it thick enough to coat the back of a spoon. If it still too thin, remove the rabbit pieces and turn the heat to high to reduce the sauce more.  
Finish by adding the butter and adjusting the seasoning with salt and pepper.
Serve with rice or buttered noodles.