Dark Chocolate Hazelnut Spread Recipe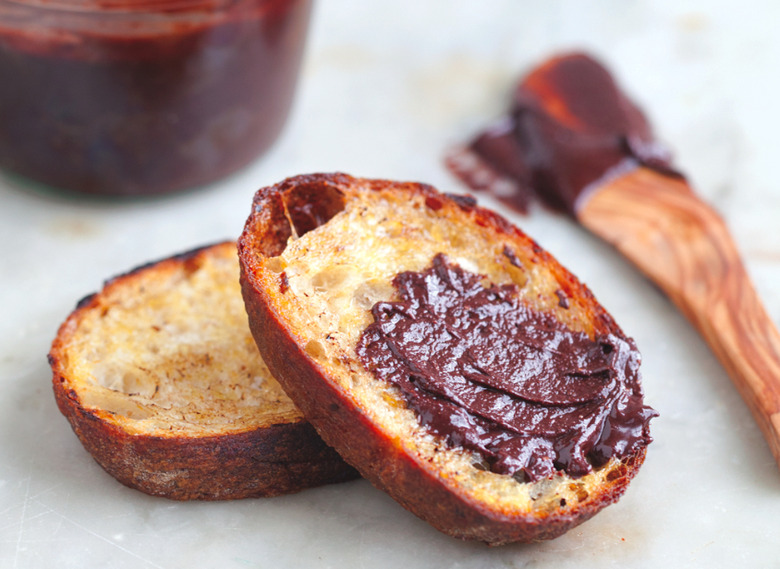 Photo: Clare Barboza
We may receive a commission on purchases made from links.
Writer and cookbook author Megan Gordon's new release, Whole-Grain Mornings, is all about healthy breakfast! Count us in, particularly when healthy breakfast translates to this dark chocolate hazelnut spread.
At my farmers' market stand in San Francisco, this recipe was the star. I'd fill homemade toaster tarts with it and sell out each week. When Sam was in town visiting, he'd sneak more than his fair share with coffee in the morning while we waited for the first sleepy customers to stagger by. Today, we make it occasionally to have with whole-grain waffles or the ends of baguettes, or to mix into oatmeal for a treat on the weekends. There are many recipes for chocolate hazelnut spread out there, but I love this one for its simplicity: no melting chocolate, no heating milk, no straining or sifting. While it may seem like a doubtful choice in the quest to eat well in the mornings, this version is comparatively low in sugar and doesn't contain any of the fillers and fluff common in some store-bought brands.
Dark Chocolate Hazelnut Spread Recipe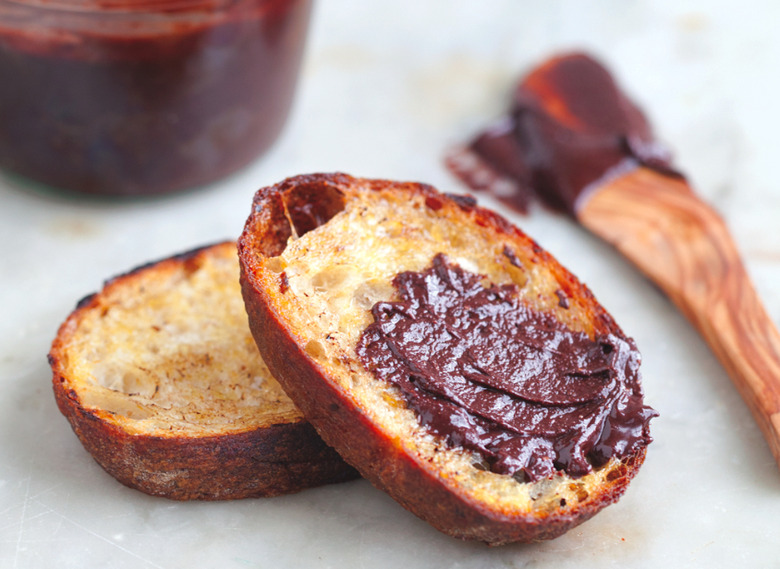 Ingredients
1 cup hazelnuts
1/4 cup unsweetened dark cocoa powder
1/2 cup confectioners' sugar
3/4 teaspoon pure vanilla extract
1/4 teaspoon kosher salt
2 tablespoons safflower or canola oil
Directions
In a food processor fitted with the metal blade, process the hazelnuts until they become a smooth butter, about 3 minutes. Use a wooden spoon to scrape down the sides of the bowl if necessary.
Add the cocoa powder, sugar, vanilla, salt and oil and continue processing until creamy, 1 minute or so. Transfer to an airtight container or your favorite jar. Refrigerated, it will keep for 4 to 6 weeks.
If after sitting the spread becomes firmer than you'd like, simply stir in a little more oil, 1/2 teaspoon at a time, until the desired consistency. If it remains looser than you'd like, simply stir in more confectioners' sugar, 1 teaspoon at a time.
Caramel Rice Pudding Recipe
Peanut Butter Cookies Recipe
Coca-Cola Chocolate Cake Recipe