Dan's Father's Pisco Sour Recipe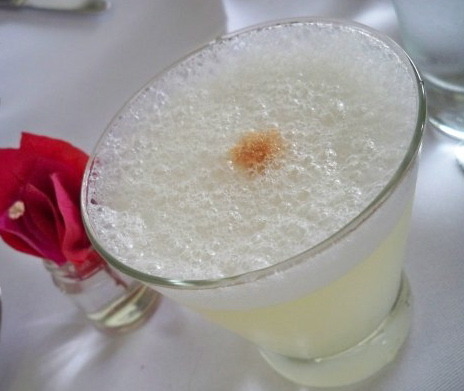 pisco sour
Todd Thrasher wants to make one thing clear: Even though he is famed for his unique and sophisticated farm-to-bar cocktails, "I'm a bartender," he insists. "Not a mixologist, not a bar chef. I'm a bartender. My parents were thrilled with the career choice."
Thrasher is the sommelier and cocktail master behind the Alexandria, Virginia restaurant empire that includes Restaurant Eve, PX Lounge, the Majestic, and the soon-to-open Virtue Feed and Grain. And even though he's not a fan of most spirits and food pairings — "The alcohol overpowers the palate," he says — he does make an exception for brunch.
We caught up with him at the recent Atlanta Food and Wine Festival, where he was making this twist on a Pisco Sour to pair with the smoked mackerel roulade made by Chef Cathal Armstrong, his business partner in all those restaurants. But Pisco is good anytime.
Pisco is a fermented grape spirit with a much-debated past. It's the national spirit of both Chile and Peru, and both nations take credit for both the spirit and the drink known as the Pisco sour. But Thrasher has made some modifications to this classic drink, to "make the proportions of the drink equal, everything in harmony."
Dan's Father's Pisco Sour Recipe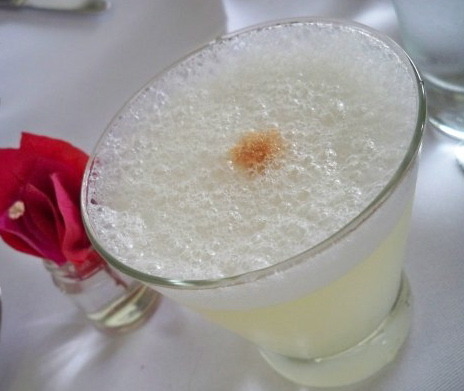 Ingredients
1 ounce freshly squeezed lime juice
1 ounce freshly squeezed lemon juice
2 ounces simple syrup
2 ounces Pisco
1 egg white
Directions
Combine all ingredients in a cocktail shaker with no ice. "A dry shake here is important so that the egg is emulsified," explains Thrasher.
Shake the drink again over ice to chill. Says Thrasher, "You have to shake it like you hate it."
Pour over ice.