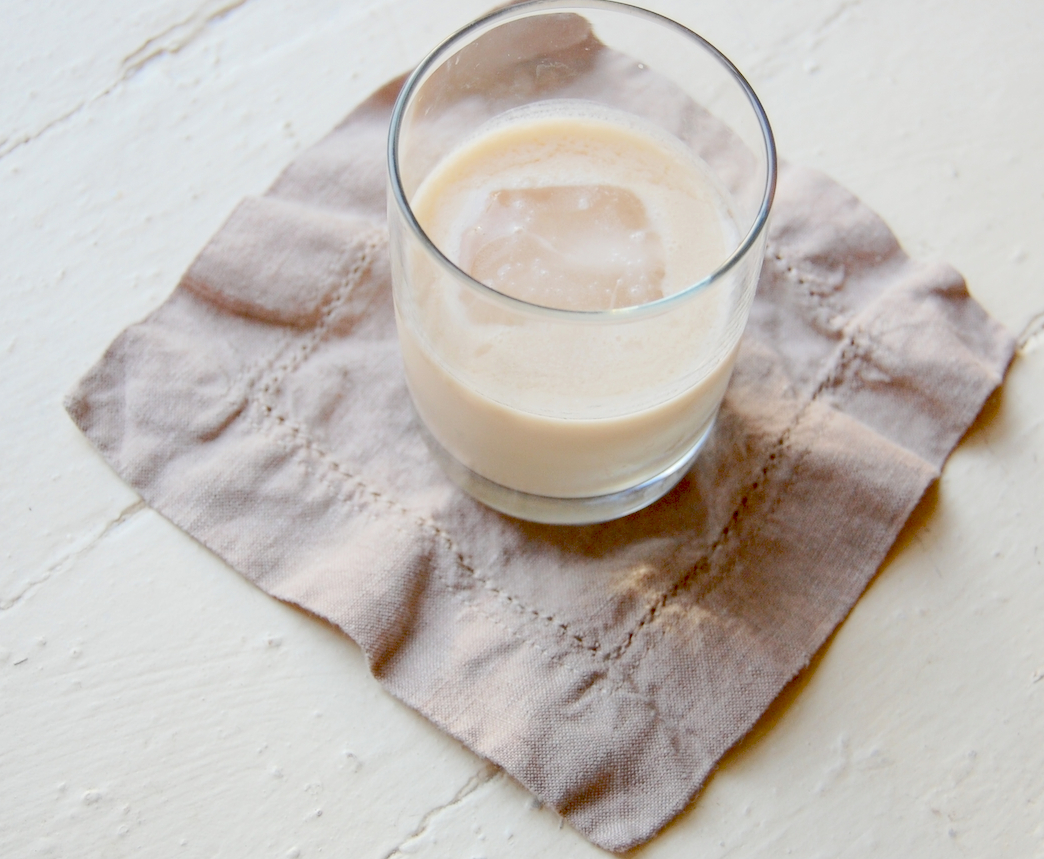 I was 12 years old when The Big Lebowski, the Coen brothers' now-classic caper, hit theaters, and probably only about 15 or 16 when I watched it for the first time. I was a hair too young to be hip to The Dude's prodigious use of weed, and definitely wholly unfamiliar with his drink of choice: the White Russian. Still, even at that tender age, I recognized that Lebowski's vodka-Kahlua-cream tipple was pretty appealing, like dessert in a glass. Somewhere in my mind, I stashed away the drink's name, resolving to try it a few years down the line.
In college, I did, in the context that most younger imbibers likely first experience a White Russian: watching The Big Lebowski and playing the never-a-good-idea game of drinking and smoking along with The Dude. My memories of that night are hazy, but I do know that I thoroughly enjoyed the (numerous) cocktails, like chocolate milk for grown-ups.
Now I'm older, wiser and have a passion for home-infusing liquors, bitter and syrups. And because I have an even bigger passion for saving money by making things at home that cost more at the store, I enjoy, from time to time, mixing up a homemade coffee– and vanilla-infused vodka — i.e., Kahlua — for use in the occasional White Russian.
The method couldn't be simpler and, frankly, tastes better than the brand due to its stronger coffee notes and its subtle, natural vanilla flavor. Take any good vodka, steep ground coffee and a split vanilla bean in it for three weeks, strain, dilute and sweeten. Then mix up a simple but tasty White Russian and raise a glass to The Dude.
Ingredients
1

375-ml bottle

good-quality vodka

2

tablespoons

dark roast coffee, coarsely ground

1/2

vanilla bean, split lengthwise

1

cup

water

1/2

cup

sugar
Directions
Combine vodka, coffee and vanilla bean in a glass jar.
Allow to infuse for three weeks out of direct sunlight, swirling the jar occasionally.
After three weeks, strain flavored liquor into a three-cup capacity glass jar and discard solids.
Add water and sugar and stir well to combine.
To make a White Russian: 
1 ½ ounces good-quality vodka
¾ ounce homemade Kahlua
¾ ounce heavy cream or half-and-half
Add three ice cubes to a cocktail shaker and add vodka, Kahlua and cream.
Shake well to combine, then strain into a highball glass.
Add one fresh ice cube and serve.
More from the home bar on Food Republic: