Curried Potato Salad Recipe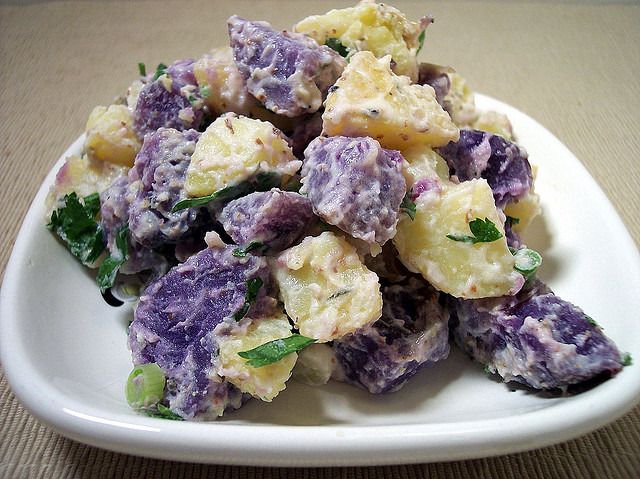 Photo: desertculinary on Flickr
The 7/20: If you have these items in your arsenal, recipes categorized by 7/20 can be made with 7 or fewer additional ingredients in only 20 minutes of active cooking time.
Next week we'll publish 3 of our signature 7/20 recipes each day for your viewing and cooking pleasure, so stay tuned for some excellent, easy eats.
Vegetarians need not only exist on boring potato salad this BBQ season. Simply serve this side dish hot or cold alongside your typical barbecue fare to spice things up. If this is your main dish, serve some warm naan, or other bread alongside it with a dollop of Greek yogurt.
Curried Potato Salad Recipe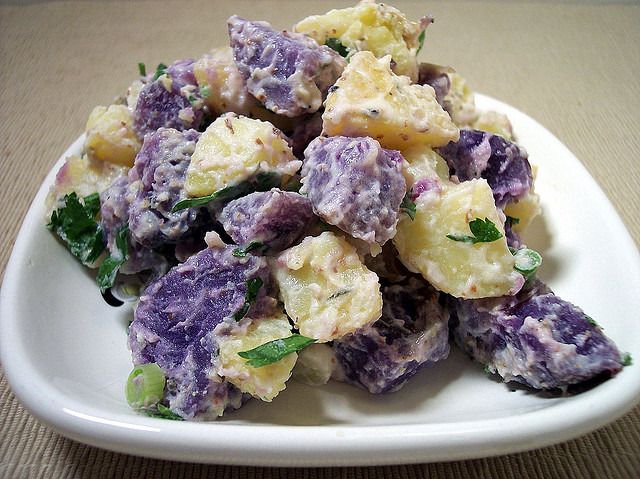 Ingredients
2 tablespoons olive oil
2 pounds yukon gold potatoes or purple potatoes
1/2 onion
2 teaspoons yellow curry powder
3/4 cup plain Greek yogurt
1 tablespoon parsley
Directions