Cupid's Cloud Cocktail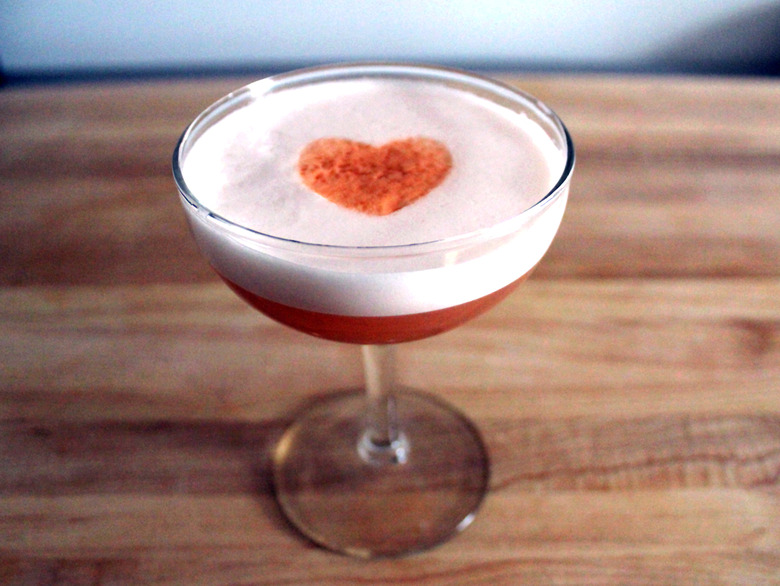 Valentine's Day is fast approaching, and whether you feel inclined to celebrate or avoid it at all costs, it's at least an excuse to whip up a special drink for the one you love most, even if that person happens to be yourself.
To start, treat yourself by picking up a lovely bottle of Pineau des Charentes, made from a blend of fermented wine must and Cognac eau-de-vie, resulting in a delightfully sweet, yet acidic, aperitif. Pineau is mostly found in France and usually sipped on its own. But cocktail bars are increasingly utilizing it in drinks, such as at NYC's Silver Lining (75 Murray St., NYC, 212.513.1234, no website) with their Pineau Cobbler (Pineau des Charentes muddled with fresh fruit, curaçao and lemon juice—served over crushed ice). If you feel inventive, try adding a little complexity or sweetness to a dry martini with it, or recreate the Pompadour, a drink created in the 1920's by Frank Meier at the Ritz Bar in Paris.
Explorations aside, this cocktail is meant to be light as a feather to set the mood before you embark on your Valentine's dinner. The Campari helps temper the sweetness and also gives the drink an expectedly rosy hue. Though the raw egg white might put some off, trust that it's safe and merely for adding a fluffy texture to the drink, similar to a merengue or soufflé. Plus it allows for a canvas on the drink for your heart of bitters, whether that prompt immediate eye-rolling or aww's. Enjoy.
You can follow Brian Quinn on Twitter: @brianquinn
Cupid's Cloud Cocktail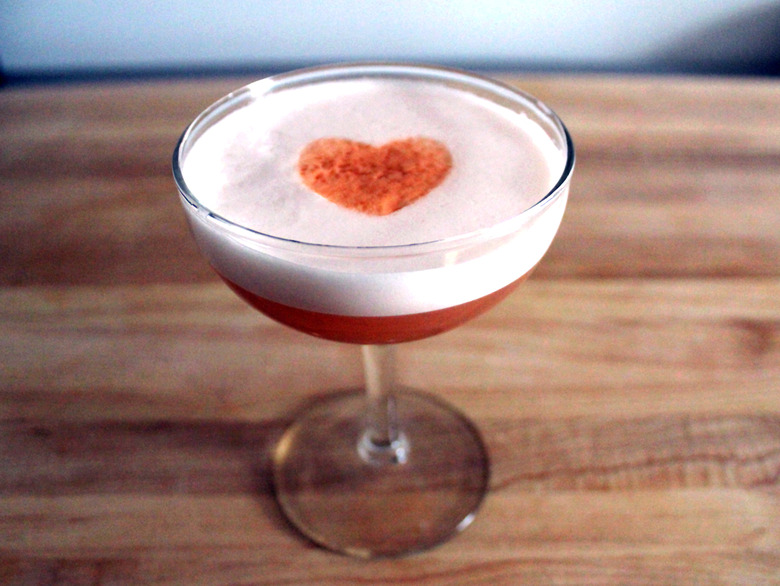 Ingredients
2 oz Pierre Ferrand Pineau des Charentes
1/2 oz Campari
1/2 oz simple syrup
1 egg white
Garnish with Angostura Bitters
Directions