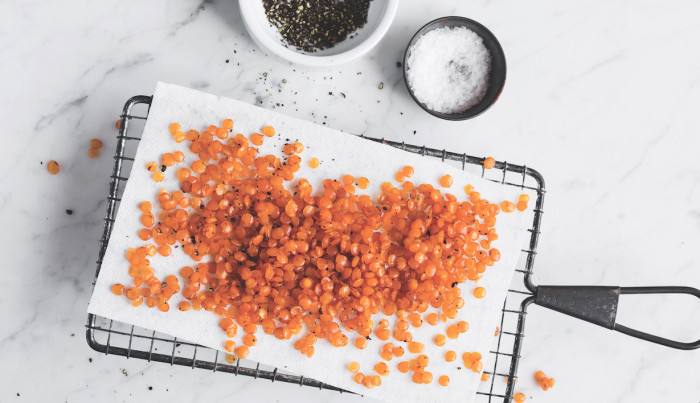 The editors of Food & Wine magazine have a cookbook out that will bring new life to your pantry and give your favorite kitchen staples a much-needed makeover. Take 50 popular ingredients and transform them into 200 easy-to-make recipes for everyone at your table.
Ingredients
2

cups

red lentils, soaked for 1 hour and drained

canola oil, for frying

1/4

teaspoon

smoked paprika

Salt and pepper
Directions
For the lentils
Pat the lentils dry with paper towels. In a large cast-iron skillet, heat ¼ inch of oil until shimmering. Fry the lentils in batches, stirring, until yellow and crisp, about 2 minutes. Transfer to a paper towel–lined plate to drain. In a small bowl, toss the fried lentils with the paprika, season with salt and pepper and serve.