Crispy Maryland Soft-Shell Crabs Recipe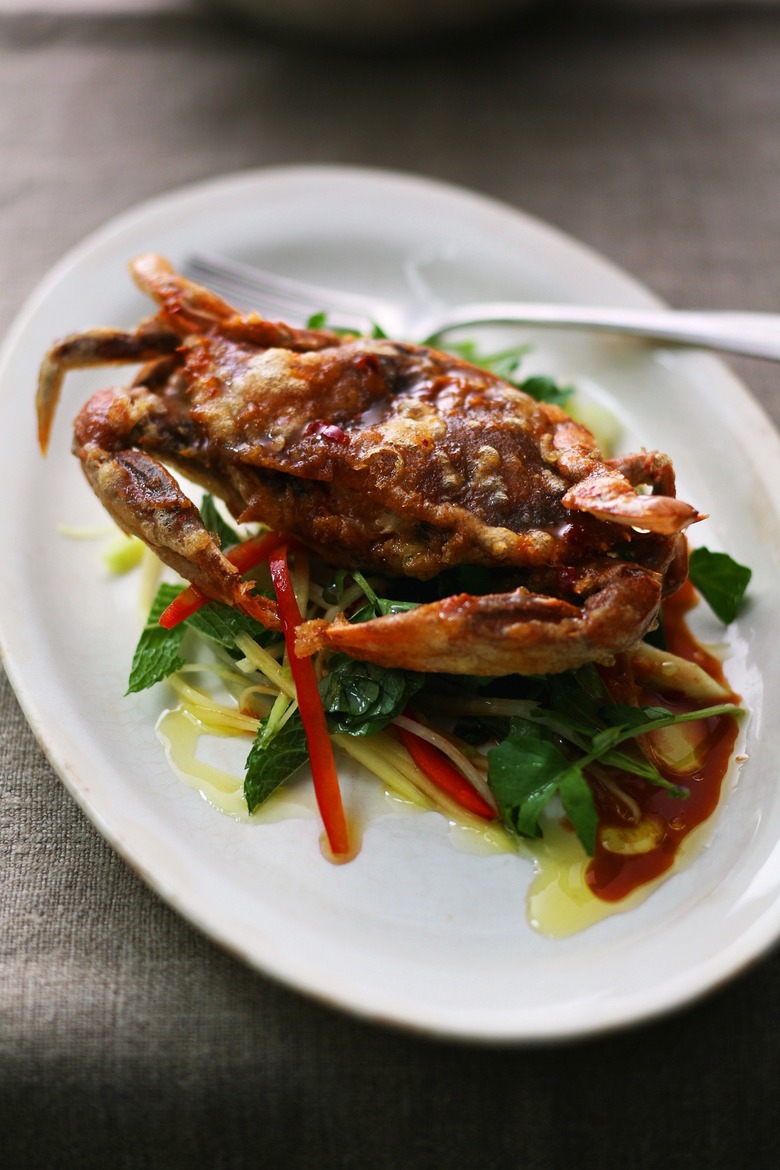 Soft-shell crabs are crabs which have recently molted their old hard exoskeleton, leaving them with a paper-thin shell that is more like a skin. They are primarily a spring treat and can be found at seafood counters from May through June. Chef Laurent Tourondel shared his simple and classic Asian method of frying and seasoning the spring crabs. The recipe is fairly easy—here's an easier one still if this one is daunting—and the result is incredibly flavorful.
Crispy Maryland Soft-Shell Crabs Recipe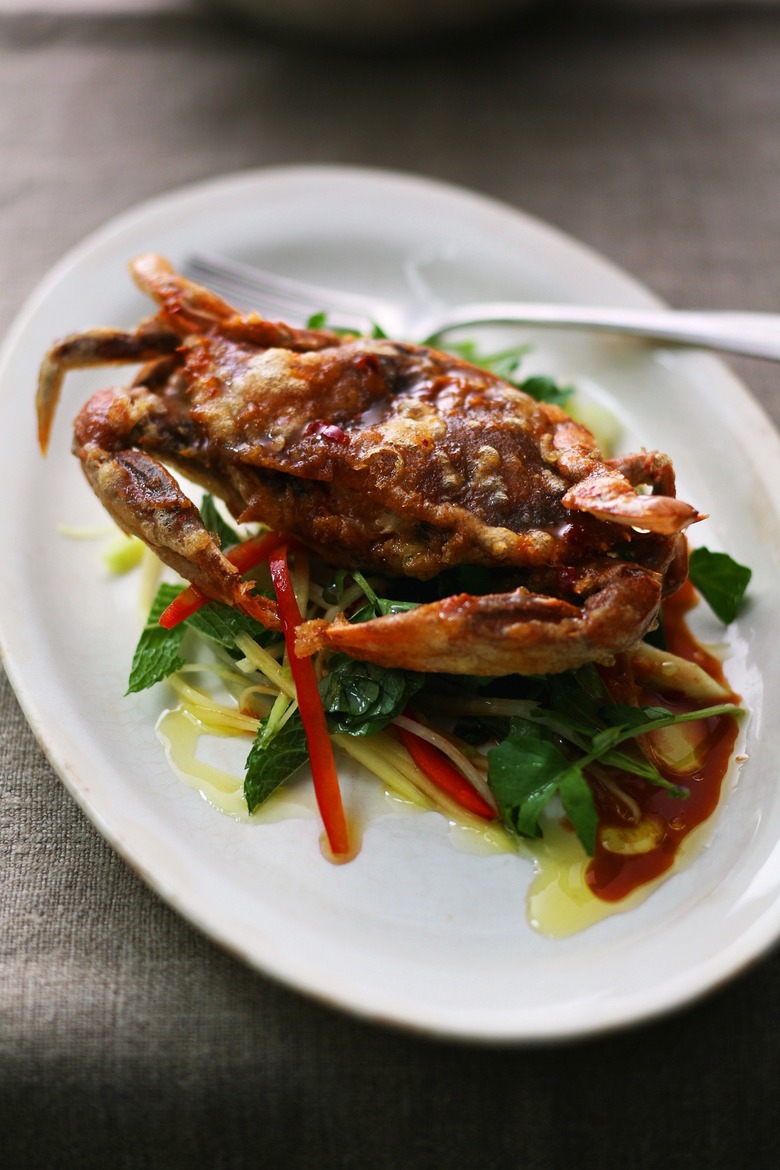 Ingredients
1/4 cup hoisin sauce
3 tablespoons orange juice
1 tablespoon sambal oelek
1 teaspoon fish sauce
1 teaspoon lime juice
1 Orange
vegetable oil
1/2 cup unsweetened coconut milk
1 large egg
1 cup rice flour
12 soft-shell crabs
1 1/2 cups pea shoots
1 teaspoon extra virgin olive oil
Directions
Fill a deep heavy pot or deep fryer with 4 inches of vegetable oil and heat to 375˚F.
Whisk the coconut milk and egg in a small bowl to blend. Scatter the rice flour on a plate.
Dip 1 crab into the egg mixture to coat it completely. Remove the crab from the egg mixture and allow any excess egg mixture to drip off. Transfer the crab to the rice flour and coat evenly on all sides.
Shake the crab gently to remove any excess flour. Continue the process with the remaining crabs.
Working in batches, fry the crabs until golden and crispy, about 2 minutes on each side.
Transfer to a plate lined with paper towels and allow the excess oil to drain.
Place the fried crabs in a large mixing bowl. Spoon the dressing over the crabs and toss gently to coat.
Toss the pea shoots in a large bowl with the olive oil and season to taste with salt and pepper.
Scatter the pea shoots over a large platter. Arrange the fried crabs over the pea shoots and serve immediately.