Crispy Grilled Polenta Recipe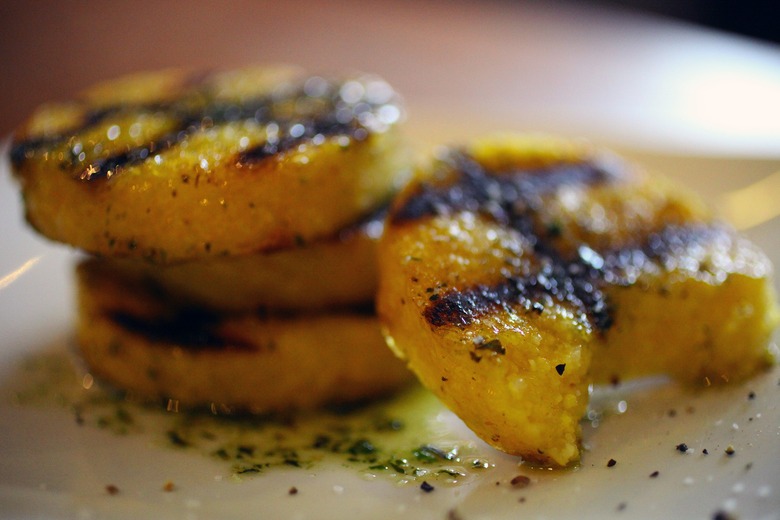 grilled polenta
This is a hugely overlooked pre-made item in the supermarket. Polenta is made with cornmeal and most often served in restaurants as a creamy, porridge kind of thing — which sounds bad and reminds me of Oliver!, as in, "Please sir, can I have some more...?" But that's not the one I'm talking about. This one has already been formed into the shape of a giant sausage, sort of, which, funny enough, also sounds bad. But it's not — you just cut a few rounds off of it, drizzle with oil, add some seasonings and herbs, and grill. It's wonderful; just do it.
Crispy Grilled Polenta Recipe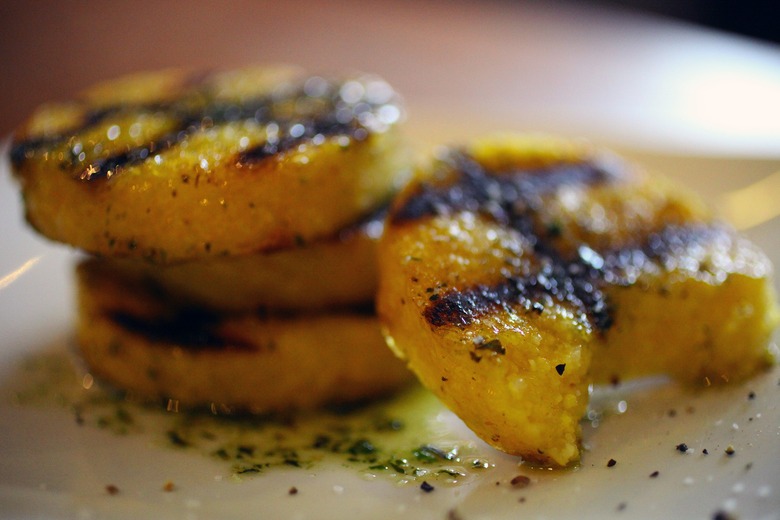 Ingredients
1 tube polenta
1 cup basil
1 cup extra virgin olive oil
Directions
Preheat the grill to medium-high.
Cut the polenta into 3/4-inch-thick rounds. Brush with the oil and season with salt and pepper.
Grill the polenta rounds on both sides until nicely marked, about 7 to 10 minutes a side - and don't move them while they cook or you'll jack with the cooking process and they'll stick and bust.
Remove and serve sorta like a side of potato something.
And once you get this whole polenta thing down, try some of these ideas:
1.Spoon on a little warm pesto and Parmesan cheese on top.
2. Sauté some mushrooms and serve them on top of the polenta with an extra drizzle of really good olive oil.