Cranberry Walnut Streusel Bars Recipe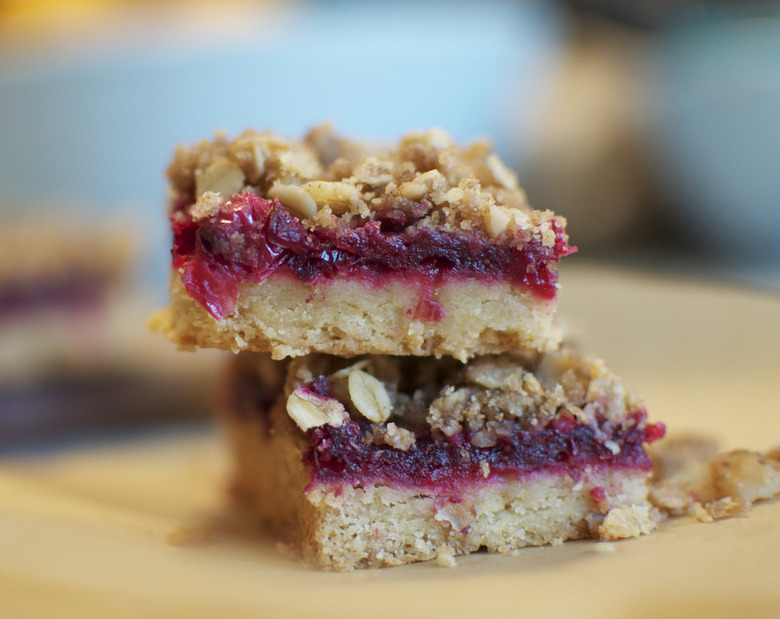 This recipe was featured on Gilt Taste, so you know it's good. You also know you still have leftover cranberry sauce in the fridge, and we know that repurposing that magenta goodness (which has stained so many shirts in the past 48 hours) into tasty breakfast bars is very good post-Thanksgiving karma. Leave these out for Santa, if that's your thing, and you just may get that electric scooter all the gift guides are raving about.
Our Orange-Cardamom Cranberry Sauce goes remarkably well with this recipe. Makes this perfect weekend dessert for family and friends that stick around for the whole holiday.
Cranberry Walnut Streusel Bars Recipe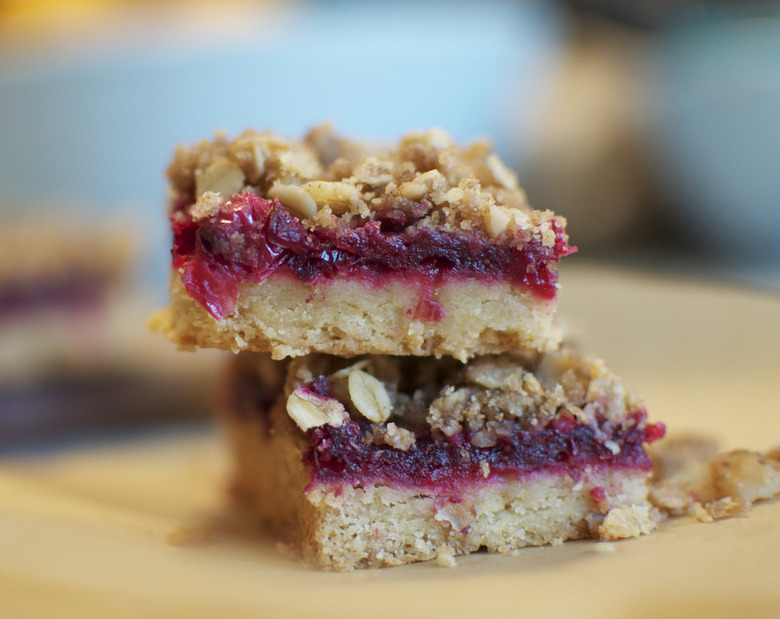 Ingredients
2 cups all-purpose flour
1/2 cup light brown sugar
1/2 teaspoon fine sea salt
12 tablespoons unsalted butter
2 cups leftover cranberry sauce
1/2 cup rolled oats
1/2 cup light brown sugar
1/2 cup walnuts
1/4 cup all-purpose flour
1 teaspoon ground cinnamon
1/2 teaspoon nutmeg
1/4 teaspoon fine sea salt
4 tablespoons unsalted butter
Directions
Preheat the oven to 350° F and grease a 9-inch square baking pan.
In a food processor, pulse together the flour, sugar, and salt. Add the butter and pulse until mixture just comes together in one ball.
Press into the bottom of the prepared pan. Bake until crust is pale golden, 25 to 30 minutes. Cool.
Spread the cranberry sauce evenly over the shortbread.
To make the streusel, in a small bowl, whisk together the oats, sugar, walnuts, flour, cinnamon, nutmeg, and salt.
Blend in the butter with your fingertips, forming pea-sized crumbs. Sprinkle the streusel over the cranberry sauce.
Bake until topping is golden brown and crisp, about 20 minutes.
Cool and cut into bars.