Crab-Stuffed Zucchini Flowers Recipe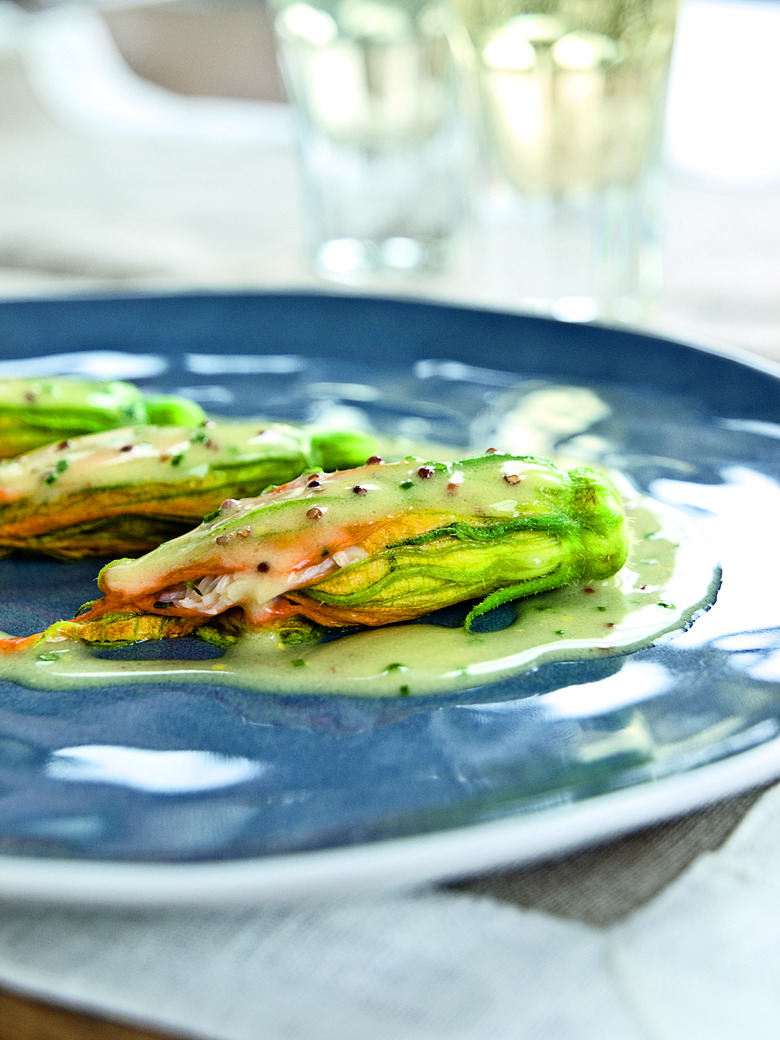 These large yellow blossoms are the flowers that form on the fruit of the zucchini plant. They have a beautiful color, a delicate texture and a slight peppery taste. Filled with a creamy mixture of sweet crabmeat, they are steamed and then dressed with a creamy mustard butter sauce.
Crab-Stuffed Zucchini Flowers Recipe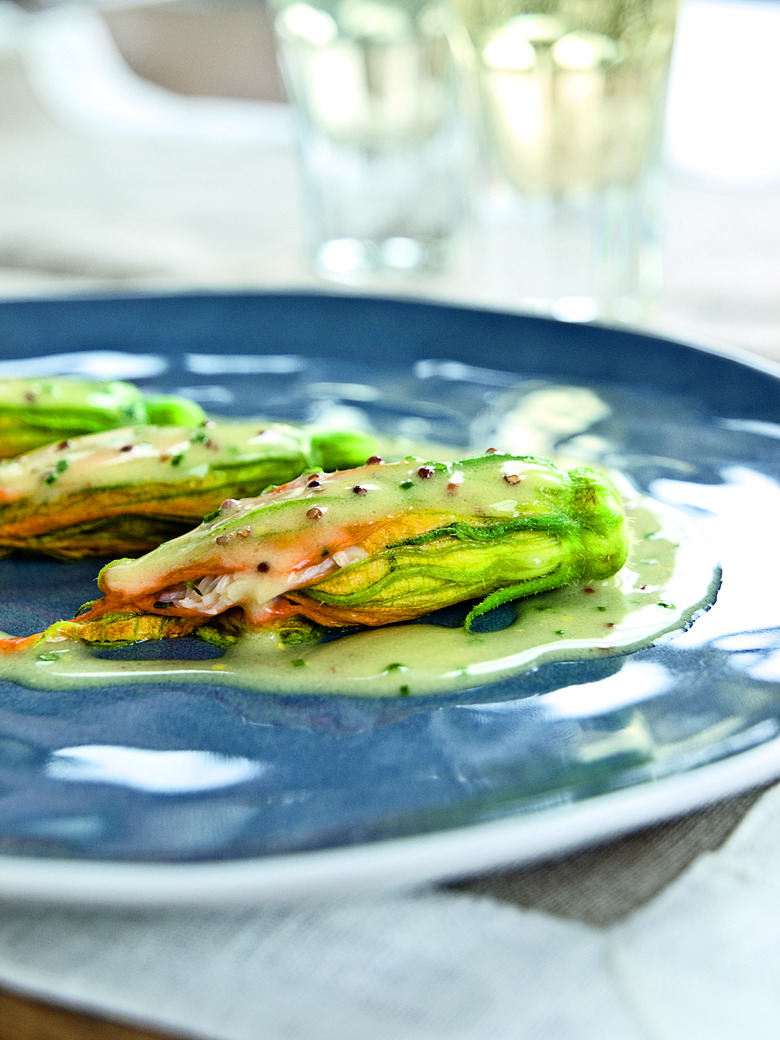 Ingredients
8 ounces Peekytoe crabmeat
2 tablespoons creme fraiche
1 lemon
1 tablespoon chives
Piment d'Espelette
12 large Zucchini flowers
1 tablespoon water
6 tablespoons unsalted butter
1/2 tablespoon Dijon mustard
1/2 tablespoon whole grain mustard
1 tablespoon chives
Directions
Combine the crabmeat, crème fraîche, lemon juice and zest, and chives in a mixing bowl. Season to taste with salt, white pepper and piment d'Espelette. Using a small spoon or a piping bag, gently stuff each zucchini flower three-quarters full with the crab mixture.
Bring the water to a boil in a heavy small saucepan over medium heat and whisk in the butter 1 tablespoon at a time until the all of the butter is emulsified. Whisk in both mustards and season to taste with salt and pepper. Set the butter sauce aside and keep warm.
Place a large pot filled with 2 inches of water over high heat and bring to a boil. Place the stuffed zucchini flowers in a steamer insert, then set the steamer in the pot. Cover and steam until the crab filling is hot, about 3 minutes.
Place 3 zucchini flowers on each of 4 plates. Stir the chives into the mustard butter sauce, spoon the sauce over and around the stuffed flowers and serve immediately.