Cool Greens! Make Fennel Apple Limeade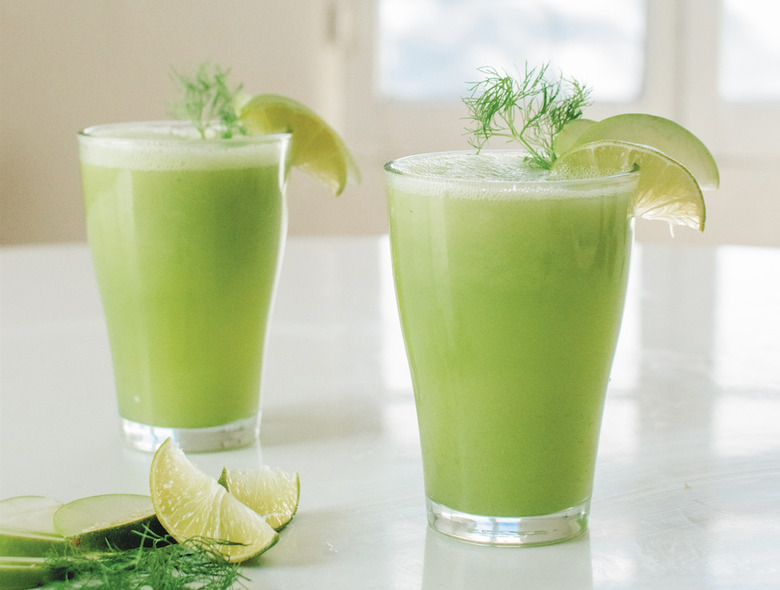 We may receive a commission on purchases made from links.
Based on the much-loved blog Kale and Caramel, recipe developer Lily Diamond's new cookbook is a collection of the recipes that made her a favorite among home cooks, DIY fans and plant-eaters everywhere. This fennel apple limeade will be your favorite new summer sip. 
"And a veggie juice!" one parent would always call to the other, leaning out the open window toward the health food store as I sat fidgeting in the backseat, likely hoping for a frozen malted almond or carob mint soy milk. I learned early on that I did not like my parents' ubiquitous "veggie juice"—a dark and murky blend of carrots, beets, and celery. Little did I know, however, that I would come to love, nay, to crave the once abhorred beverage.
I just needed a few greens and a little citrus in my cup.
When I discovered green juice—I believe it was a blend of greens, apple, celery, lemon, and ginger—I felt like I was drinking milk. My favorite medicinal foods maven, Amanda Chantal Bacon, concurs, calling green juice the mother's milk of the universe. This limeade is a fun and fanciful way to get in your greens with no trace of bitterness.
Here, fennel and apple sing together, and lime teases out their sweetness. Celery mellows, and an extra drop or three of stevia (or sweetener of your choice) makes this a juice to blend up at any hour of the day.
Make it a cocktail!
Gin, vodka, absinthe, St. Germain.
Cool Greens! Make Fennel Apple Limeade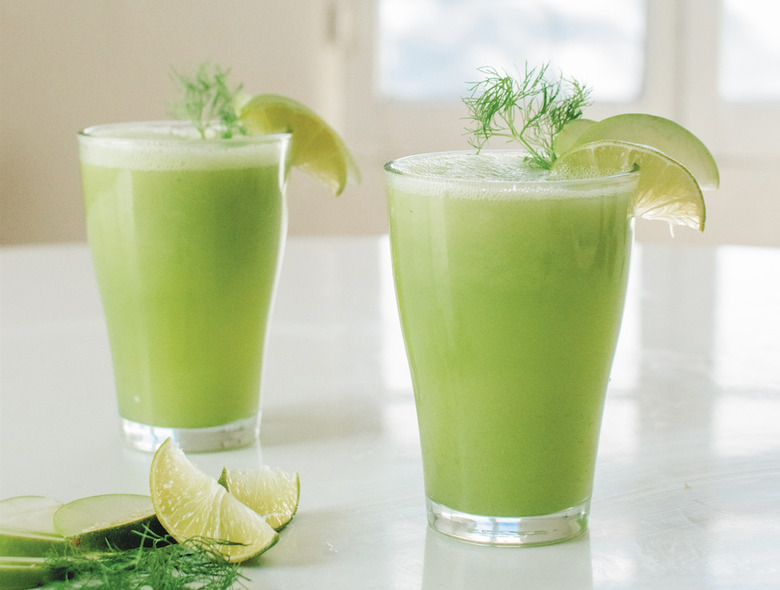 Ingredients
1 apple
2/3 cup sliced fennel bulb
1 (4- to 6-inch) celery stalk
2 1/2 tablespoons lime juice
1 3/4 cups cold water
4 ice cubes
3 drops stevia, or sweetener of choice, as desired
Directions
Wash and core the apple, and cut into slices. Place the apple, fennel, celery, lime juice, water, and ice in a blender. Blend on high until fully incorporated. Taste, add the sweetener as desired, then blend again to incorporate. Strain through a fine-mesh strainer, cheesecloth, or nut milk bag.
Pour and drink!