Coconut Pork Egg Rolls Recipe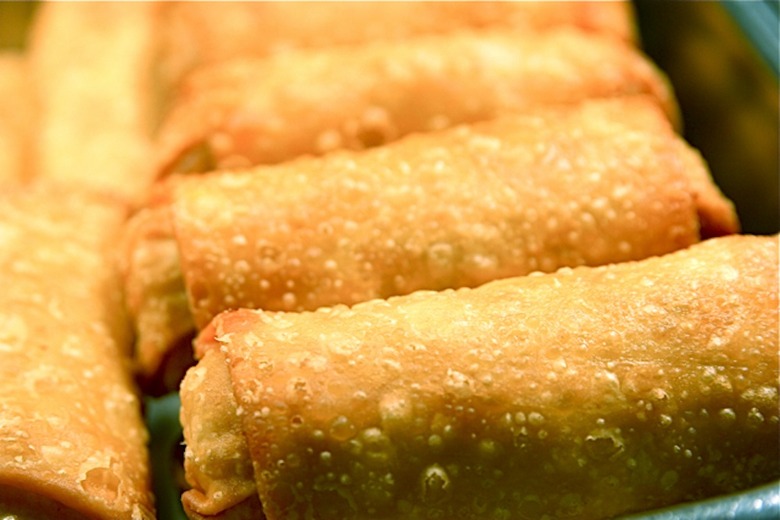 Photo: stevendepolo on Flickr
Coconut and pork may sound unusual together, but one bite of these crispy egg rolls and you'll be hooked! Serve them as appetizers with a sweet and sour plum sauce (recipe below) or your favorite dipping sauce. We have a crazy feeling these would make great friends with our mango dipping sauce.
While you can easily get egg rolls at your favorite Chinese take-out spot, nothing beats the crunch of homemade deep-fried goodness. Plus, we defy you to find one packed with coconut.
Coconut Pork Egg Rolls Recipe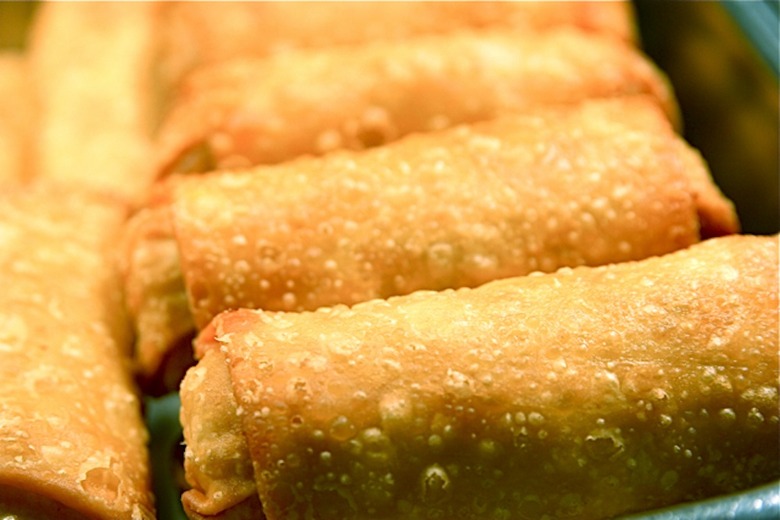 Ingredients
2 tablespoons vegetable oil
1 pound ground pork
2 tablespoons fresh ginger
2 cloves garlic
1 teaspoon dried pepper flakes (optional)
3 tablespoons soy sauce
1/2 cup carrots
1/2 cup unsweetened coconut flakes
25 wonton wrappers
1 egg
6 cups vegetable oil
Directions
 In a wok or pan, heat the two tablespoons of vegetable oil over medium-high heat. Add the pork, ginger, garlic, pepper flakes, and soy sauce.
 Stir fry the pork until it is no longer pink and all the liquid has evaporated, about 5-6 minutes.
 Add the carrots and coconut flakes and mix thoroughly. Remove from the heat and cool completely.
 To assemble the egg rolls, put a tablespoon of the filling at the bottom corner of the wrapper. Lift the bottom and roll halfway. Fold the sides into the middle and continue to roll until you reach the tip. Use the egg wash to seal the ends.  Make sure to cover the wrappers you are not using with a damp kitchen towel so they don't dry out.
 Heat oil to 350 degrees and fry egg rolls until golden brown, about 2-3 minutes.
 Drain on paper towels. Serve the egg rolls immediately with the sweet and sour sauce.