Coconut Macaroon Pancakes Recipe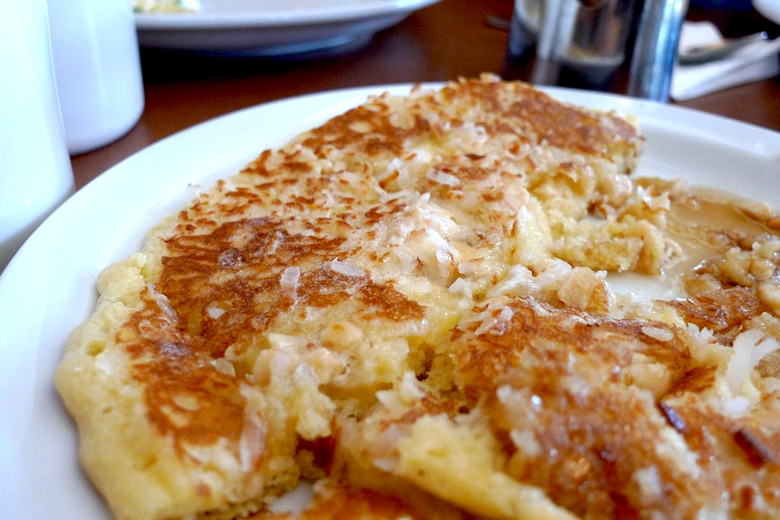 coconut macaroon pancakes
In our quest for the perfect pancake, which in our humble opinions, take very nicely after desserts (just ask our famous red velvet pancake recipe), we have discovered coconut macaroon pancakes. Much more coconut than pancake, these are recommended for those of you in dire need of a tropical brunch vacation right in the comfort of your own kitchen.
Because of the coconut, these burn pretty quickly, so keep an eye on them while they're in the pan. You will be rewarded with a symphony of texture that you won't find in plain old buttermilk pancakes.
Coconut Macaroon Pancakes Recipe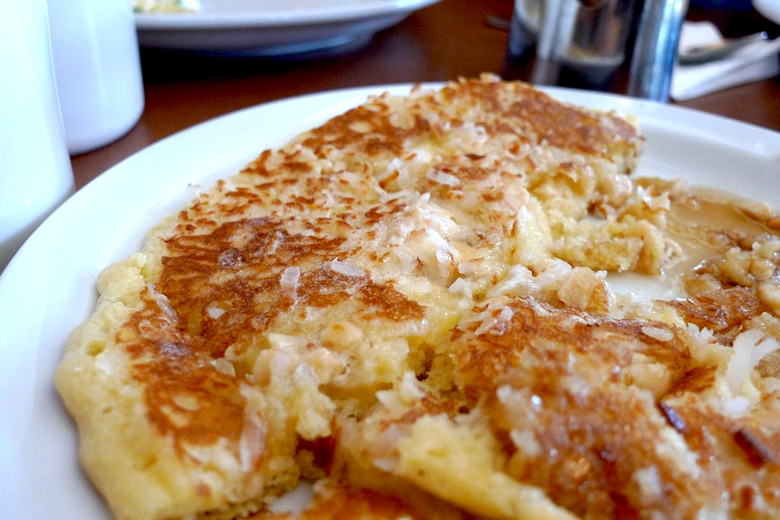 Ingredients
1 can coconut milk
2 tablespoons, plus 1/4 cup sugar
1/3 cup all purpose flour
3 cups unsweetened shredded coconut
1/2 teaspoon salt
2 teaspoons baking powder
3 eggs
Directions
In a medium bowl, microwave coconut milk and 2 tablespoons of sugar until hot, about 30-45 seconds.
Combine 1/4 cup sugar, flour, coconut, baking powder and salt in another bowl.
Slowly add the coconut milk to the dry ingredients and stir until incorporated. 
Whisk eggs in another large bowl, then add in the coconut mixture while gently whisking until well-combined.
Heat butter over medium-high heat in a large, non-stick pan until hot and foamy, then drop heaping tablespoonfuls for smaller pancakes or 1/4-cup batches for larger pancakes, leaving room between them to spread.
They won't bubble like regular pancakes, so check their doneness by gently lifting a corner with a spatula. When they're golden brown, flip over and cook for for another couple of minutes.
Serve immediately.