Classic Negroni Cocktail Recipe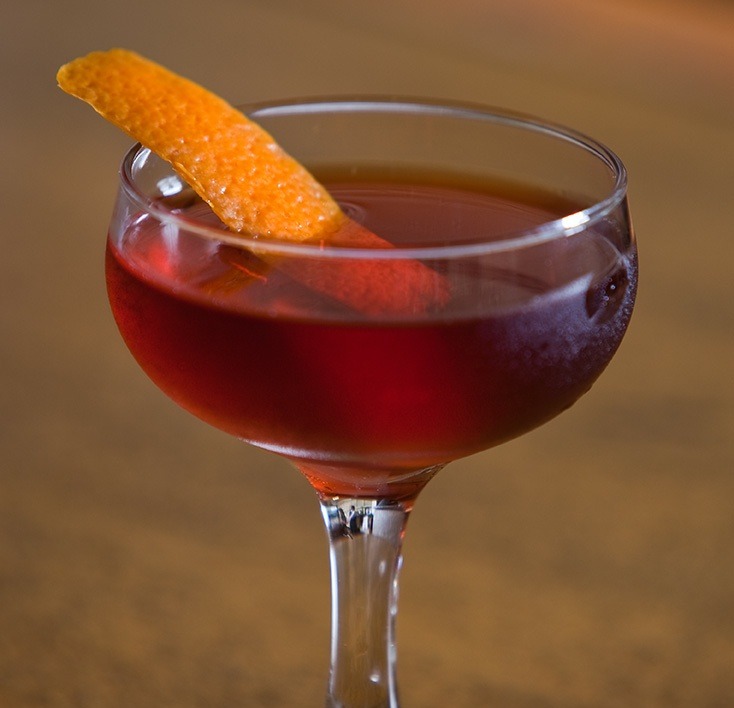 Negroni cocktail in a coupe
Friday the 13th kicks off the 2nd annual Manhattan Cocktail Classic in NYC. Part festival, part fête, part conference—what the Classic really boils down to is 5 days of drinking. Though it is educational drinking, with over 100 seminars and events and some of the best mixologists and bartenders in our fair land. The opening night gala alone promises to feature over 25,000 cocktails, and we will be reporting on each and everyone of them. Or at least the ones we remember. Let's begin with the classic Negroni being mixed at the gala by world-class bartender Tony Abou-Ganim.
Tony travels the globe mixing drinks, organizing cocktail programs, and teaching barmanship and cocktail history. Yes, cocktail history is a totally real thing. Fun fact about Tony: He and partner Mario Batali beat Robert Gadsby and Bridget Albert in "Battle Mango" on Iron Chef America. Quite an accomplished dude.
He will be serving the classic Negroni and is giving us a sneak preview here. It's equal parts Campari, gin, and sweet vermouth. The Negroni was created in Florence, Italy in 1920 when Italian aristocrat and trendsetter Count Camillo Negroni asked his local publican to add some gin to the then-trendy Americano cocktail. The Americano—Campari, sweet vermouth, and a splash of soda—was particularly popular in Italy post-WW1, when pro-American sentiment was high. The Count's namesake drink soon became an Italian cocktail classic. Fun fact about the Count: For a time he made his living as a rodeo cowboy in the U.S. How could you not want to try this drink?
Classic Negroni Cocktail Recipe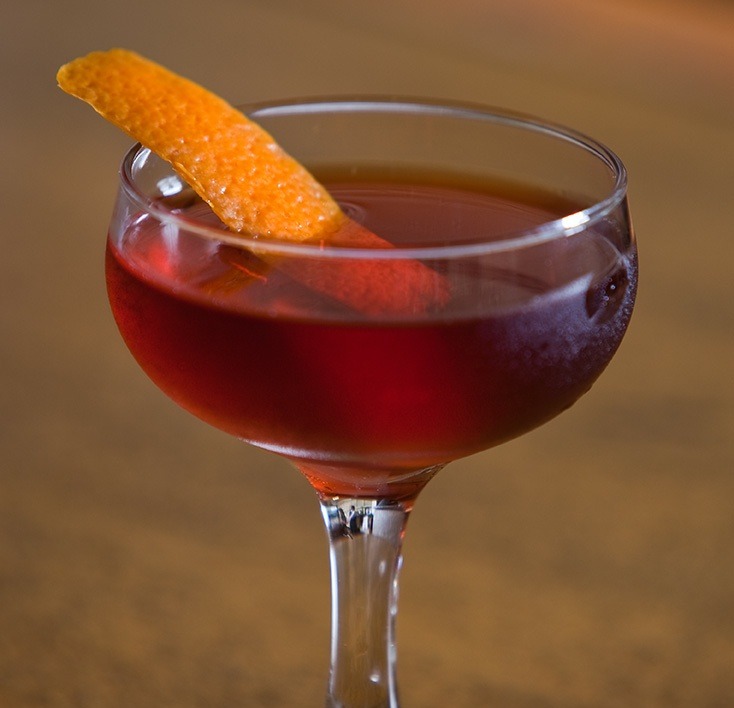 Ingredients
1 ounce Campari
1 ounce Gin (Plymouth)
1 ounce sweet vermouth (Cinzano)
Directions
Combine all ingredients in a mixing glass half-filled with ice.
Stir until ingredients are cold, about 30 seconds.
Strain into a cocktail glass or coupe with a burnt orange twist or into a rocks glass over a single large cube of ice with a slice of orange.