Classic Deviled Eggs Recipe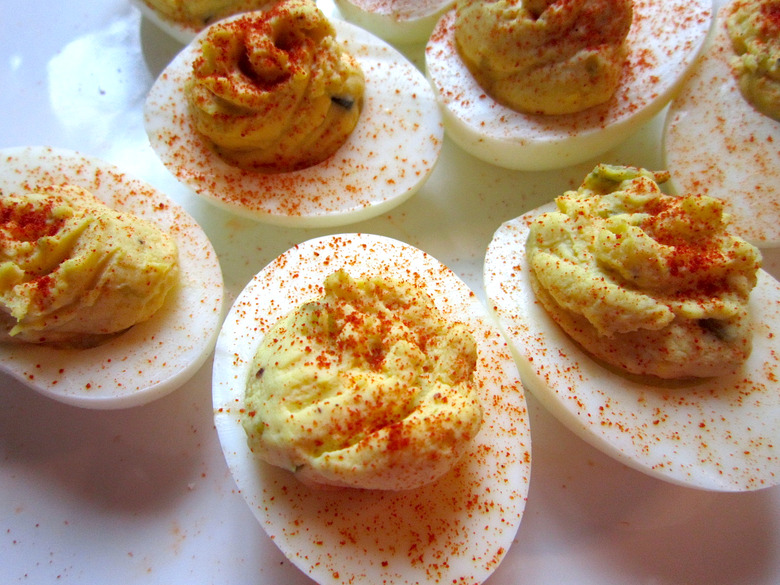 In my opinion, there's no better finger food than deviled eggs. Creamy, tangy and slightly sweet, deviled eggs are easy, almost too easy, to just pop in your mouth, one after the other.
Arguably, it's the filling that makes the egg. Sure, the whites are nice, but it's the yolk filling, which has been known to brim with everything from smoked salmon and caviar to bacon and jalapeno, that's responsible for causing deviled egg lovers to swoon in foodie ecstasy. While theoretically anything goes when stuffing your eggs, I like prefer mine done-up Southern-style with a little mayo, tangy mustard and sweet pickle relish.
Sure, piping in your filling using a pastry bag and fancy tip looks lovely, but it's taste that matters, so as you add each ingredient adjust your seasonings accordingly. Don't have a pastry bag? You can makeshift one by using a plastic storage bag. Just roll down the opening and spoon in your filling. Then, snip off a small corner of the bag and squeeze away.
Classic Deviled Eggs Recipe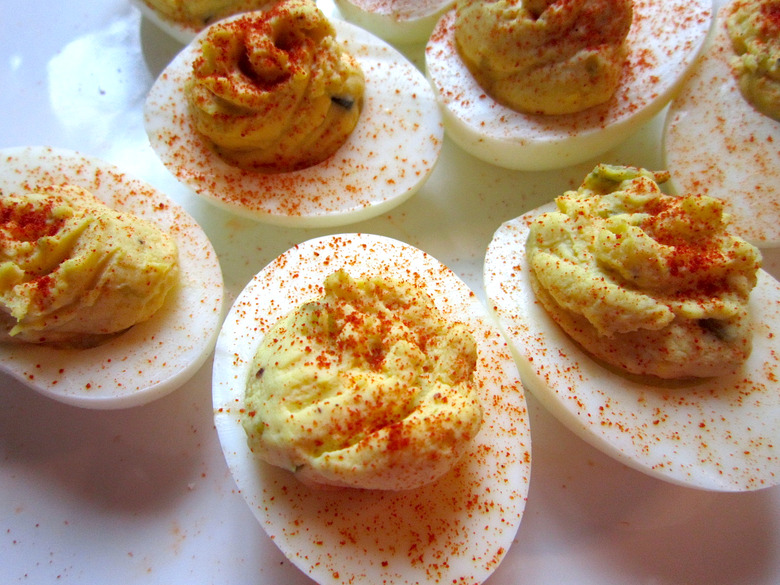 Ingredients
1 dozen hard-boiled eggs
2 tablespoons
2 tablespoons bread and butter pickle or sweet relish juice
1 teaspoon Dijon mustard
pinch of cayenne pepper
2 tablespoons mayonnaise
paprika
Directions
Slice eggs lengthwise and pop out the yolks, being careful to keep your egg white intact (here's how to hard-boil them perfectly).
In a medium-sized bowl, mash yolks with relish, pickle juice, mustard, cayenne and mayonnaise. Season with salt and pepper.
Fill each egg and then dust with a little paprika. 
Chill (overnight is best) until ready to serve.