Instant Pot Now! Citrus Bacon Brussels Sprouts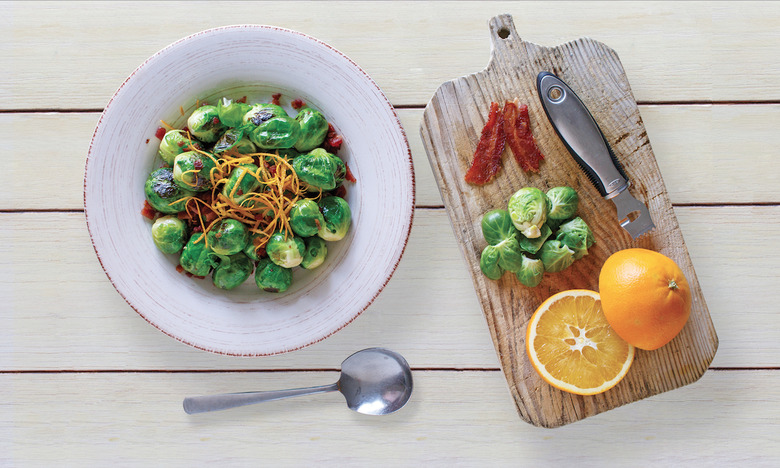 We may receive a commission on purchases made from links.
If you haven't heard of the Instant Pot, you're living under a rock! Pick up your favorite new piece of kitchen equipment and a copy of food blogger Michelle Fagone's handy book and start instant-cooking everything! These citrus bacon Brussels sprouts will be done in no time.
Although a great source of vitamins C and K, Brussels sprouts are usually a love 'em or leave 'em vegetable. But this recipe will make giving this vegetable one more chance worth your while. This dish pairs nicely with a roasted potato and Cornish hen meal — and a crisp glass of Chardonnay, of course.
Brussels Sprouts?
Have you ever wondered why some people just seem to shovel those beautiful little cabbages into their mouth with glee and you turn your nose up? Well, it just may be in your DNA. Not everyone's taste receptors receive Brussels sprouts in the same way, similar to how some people love cilantro while others can't stomach it.
Reprinted with permission from The I Love My Instant Pot Recipe Book
Instant Pot Now! Citrus Bacon Brussels Sprouts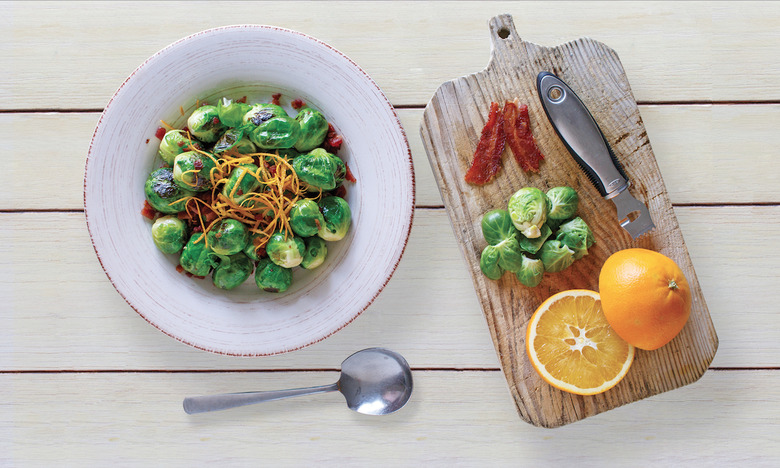 Ingredients
1 tablespoon avocado oil
2 slices bacon
1/2 cup freshly squeezed orange juice
1/2 cup water
1 pound brussels sprouts
2 teaspoons orange zest
Directions
Press the Saute button on Instant Pot® and heat avocado oil. Add bacon. Stir-fry 3–5 minutes or until bacon is almost crisp and the fat is rendered. Add the orange juice and water and deglaze the Instant Pot® by scraping the bits from the sides and bottom of the Instant Pot®.
Add Brussels sprouts. Lock lid.
Press the "Manual" button and adjust time to 3 minutes. When timer beeps, quick-release pressure until the float valve drops and then unlock lid.
Using a slotted spoon, transfer Brussels sprouts to a serving dish. Garnish with orange zest and serve warm.