Cinnamon Lamb Tagine With Apricots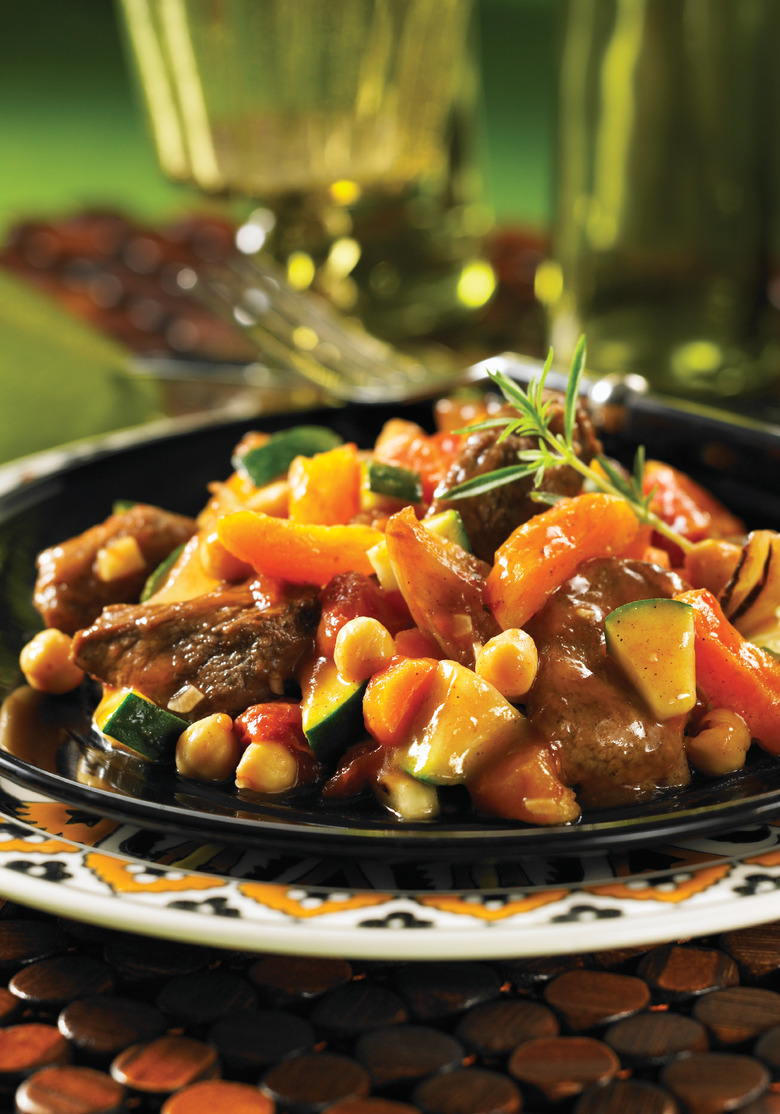 Photo: Colin Erricson
We may receive a commission on purchases made from links.
When braising season is upon us, turn to the great North African tagine to spice up your game. Slow-cook savory, hearty lamb in a time-tested blend of spices and seasonings for a delicious meal that's even better the next day. 150 Best Tagines will jump-start this new phase of your cold-weather cooking repertoire. 
Cinnamon is one of the key ingredients in North African spice blends. Here, its sweetness is balanced by the tartness of the dried apricots. This is definitely one of those dishes that's just as good or even better the next day, so make a big batch of this tasty, protein-packed lamb and eat it all week.
Reprinted with permission from 150 Best Tagines
Cinnamon Lamb Tagine With Apricots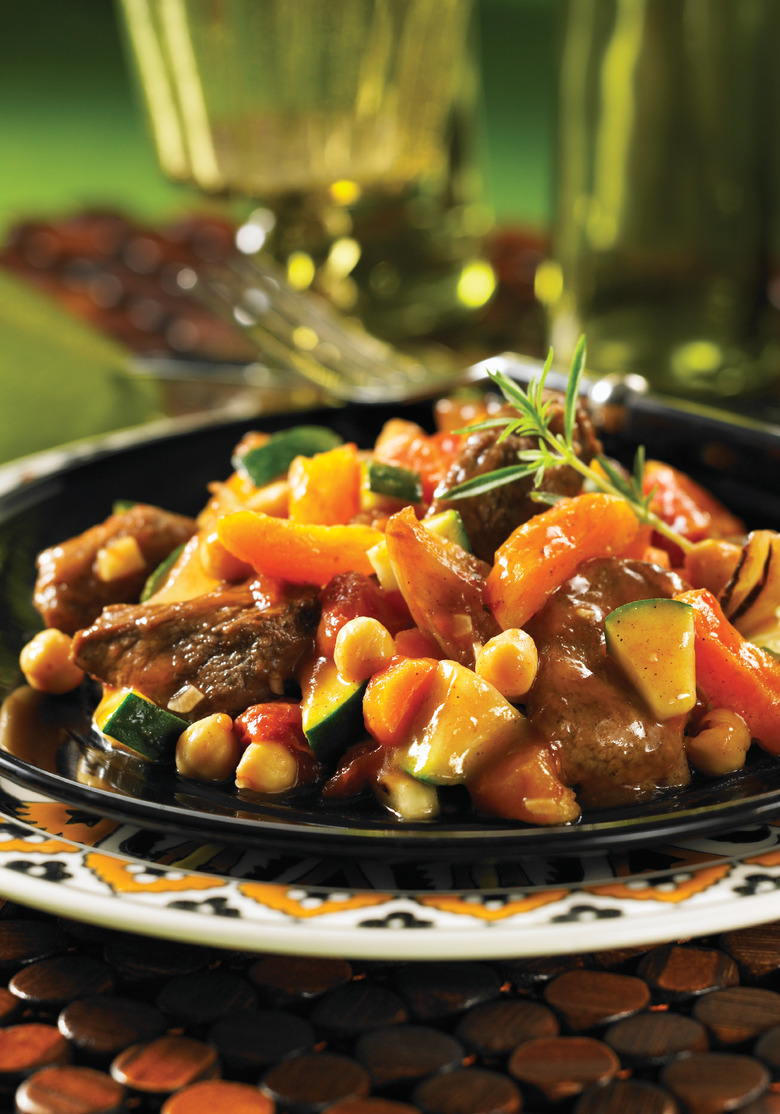 Ingredients
3 tablespoons avocado or olive oil
1 onion
1 tablespoon garam masala
1 1/2 boneless lamb leg
2 cloves garlic
1 14-ounce can diced tomatoes
2 carrots
1 medium zucchini
1/2 cup dried apricots
1 cup cooked chickpeas
1 tablespoon honey
Directions
In the bottom of a flameproof tagine, heat oil over medium heat. Add onion and cook, stirring, for 5 minutes.
Add spice blend, lamb and garlic, stirring to coat lamb with vegetables and seasonings. Cook, stirring occasionally, for 6 to 7 minutes or until lamb is browned on all sides.
Add tomatoes with juice, carrots, zucchini and apricots and bring liquids to a boil, stirring frequently. Cover with tagine lid, reduce heat to low and simmer, stirring occasionally, for 1 hour.
Stir in chickpeas and honey, replace lid and simmer for 15 to 20 minutes or until lamb is tender.