Chocolate Hazelnut Cheesecake Recipe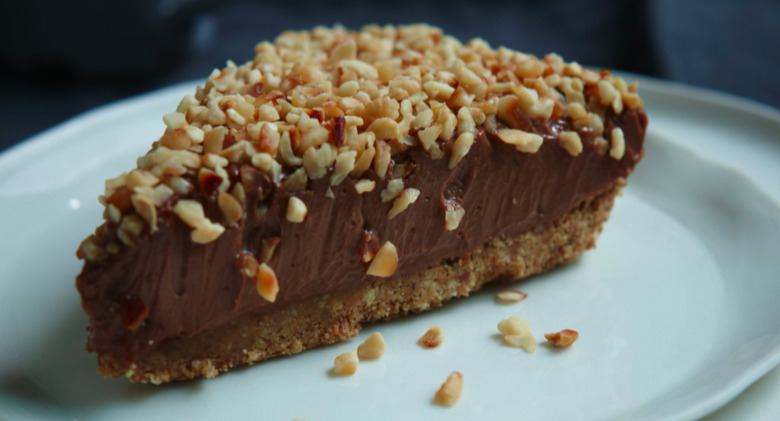 We may receive a commission on purchases made from links.
There's no recipe that British cookbook author and TV host Nigella Lawson can't handle, which is why we were particularly excited to receive her new book. This Nutella cheesecake is the stuff of our dreams.
I don't know if I should apologize for this or boast about it. Either way, I feel you will thank me for it. The thing is that it's embarrassingly easy and, although I first started making it last Christmas – a lot – reckoning that it was just the sort of count-no-calorie indulgence that the season demands, I have since decided that something this good, and this speedily simple to conjure into being, needs to be in our lives all year round.
Don't be tempted to let the cheesecake come to room temperature before serving. It slices and eats better with a bit of refrigerator chill on it.
However, you must have both Nutella and cream cheese at room temperature before making it. To simplify your life a little, try to buy the hazelnuts already chopped and toasted.
Reprinted with permission from Nigellissima: Easy Italian-Inspired Recipes
Chocolate Hazelnut Cheesecake Recipe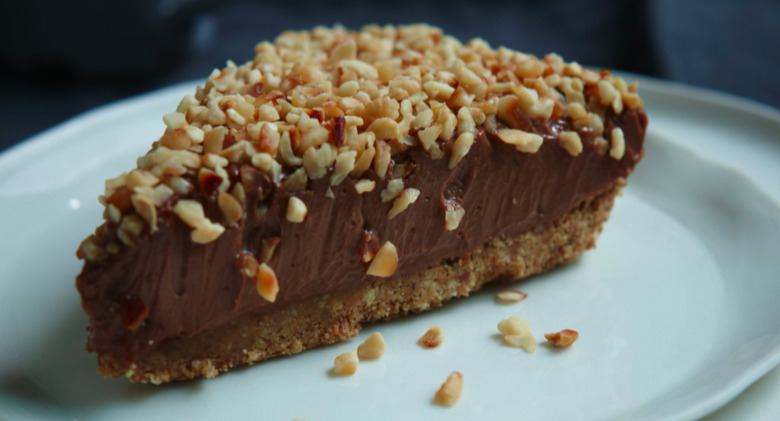 Ingredients
10 ounces graham crackers (about 16 sheets or 2 1/2 cups crumbs)
5 tablespoons soft unsalted butter
1 13-ounce jar Nutella or equivalent chocolate hazelnut spread
3/4 cup chopped toasted hazelnuts
1 pound cream cheese
1/2 cup confectioners' sugar
Directions
Break the crackers into the bowl of a food processor, then add the butter and 1 tablespoon of Nutella and blitz until the mixture starts to clump. Add 3 tablespoons of the toasted hazelnuts, and continue to pulse until you have a damp, sandy mixture.
Tip this into your springform pan and press it into the base, using either your hands or the back of a spoon. Place in the refrigerator to chill while you get on with the filling.
Beat together the cream cheese and confectioners' sugar until smooth and soft, then patiently scrape the rest of the Nutella out of its jar and into the cream cheese mixture and continue beating until combined.
Take the springform pan out of the refrigerator. Carefully scrape and smooth the Nutella mixture over the cracker crumb base and scatter the remaining chopped hazelnuts on top to cover. Place the pan in the refrigerator for at least 4 hours or overnight.
Serve straight from the refrigerator for best results, unspringing the cake from the pan, still on its base, just before you eat. To cut it, dip a sharp knife in cold water, wiping it and dipping again between each cut. And don't worry: it may look disappointingly flat when whole, but when sliced, its dark depths are revealed.
Simple Ricotta Cheesecake Recipe
Pumpkin Gingersnap Cheesecake Recipe
Gingerbread Cheesecake Cookies Recipe