Chocolate Basmati Rice Soufflé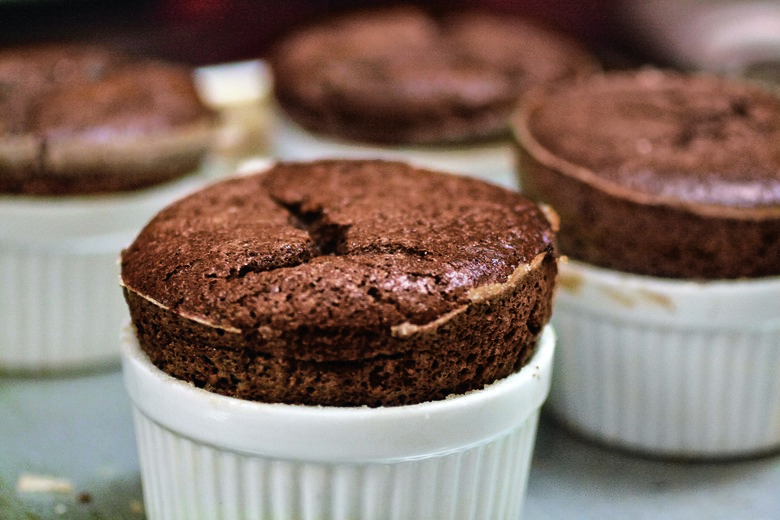 Photo Credit: Vikas Khanna, Andrew Blackmore-Dobbyn, Ronnie Bhardwaj
If you're looking for a stellar gluten-free dessert, look no further than this chocolate basmati rice soufflé. Chef Vikas Khanna developed this recipe when fellow chef Andrew Blackmore accidently swapped flours while baking. Ever since, basmati rice soufflé has brought earthy flavors to a classic sweet dessert. Can't find basmati flour? No problem, just follow Chef Khanna's advice and grind the rice in a coffee grinder, then pass it through a fine sifter.
Chocolate Basmati Rice Soufflé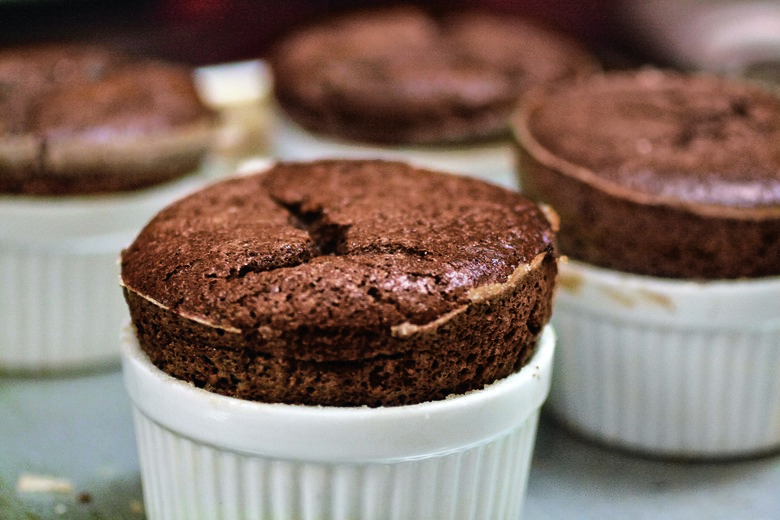 Ingredients
6 ounces semi-sweet chocolate
6 tablespoons unsalted butter
1/2 cup sugar
5 tablespoons basmati rice flour
1 cup whole milk
1 pinch salt
5 egg yolks lightly beaten
1 teaspoon pure vanilla extract
Directions
Place the chocolate in a dry, microwave-safe container. Melt the chocolate in the microwave and heat for 1 minute at half (50%) power. Remove from microwave and stir with a spatula. If the chocolate is not completely melted, put the chocolate in for another 30 seconds at half power. Stir and set aside to cool.
Preheat oven to 400ºF. Coat the bottom and sides of six 6-ounce ramekins with 2 tablespoons of the butter. Sprinkle the bottoms and sides evenly with the sugar. Tap out excess sugar.
In a medium saucepan, melt the remaining 4 tablespoons of butter. Stir in basmati rice flour and cook, stirring occasionally, until the mixture begins to bubble, 3-4 minutes. Add the milk, melted chocolate, and salt. Cook over medium-low heat until the mixture thickens, stirring occasionally, about 5 minutes.
Remove from heat and allow mixture to cool for 10 minutes. Whisk in beaten egg yolks and vanilla.
In a large bowl, beat egg whites with an electric mixer until foamy. Gradually add the reserved sugar, beating until stiff. Fold whites into chocolate mixture.
Gently spoon the mixture into prepared soufflé dishes. If you prefer, sprinkle a little extra sugar on top of the soufflés to make them crustier.
Place the ramekins on a baking sheet and bake for 12-16 minutes or until puffed and browned. Serve immediately.