Chili Crab Dip Recipe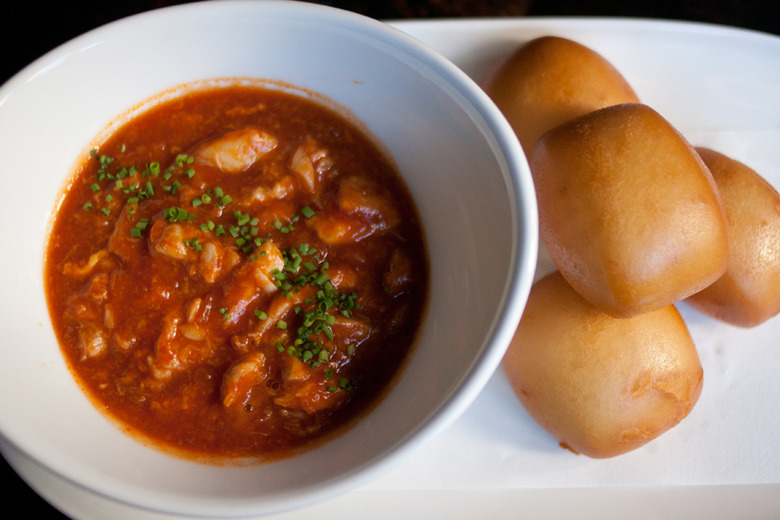 Photo: Masak NYC
Chili crab is an iconic Singapore dish with the crabs served shell on. I wanted to try and recreate the flavors and experience of scooping up the wonderful sauce without the messy wrestling with shells (which is great fun in Singapore but not always so nice on a date in NYC), so it's made with picked crab meat at Masak.
Mantou buns are traditional and can be served steamed, but I enjoy the crunch of the fried ones. These buns and the chili sauce can be easily found at Asian supermarkets.
Chili Crab Dip Recipe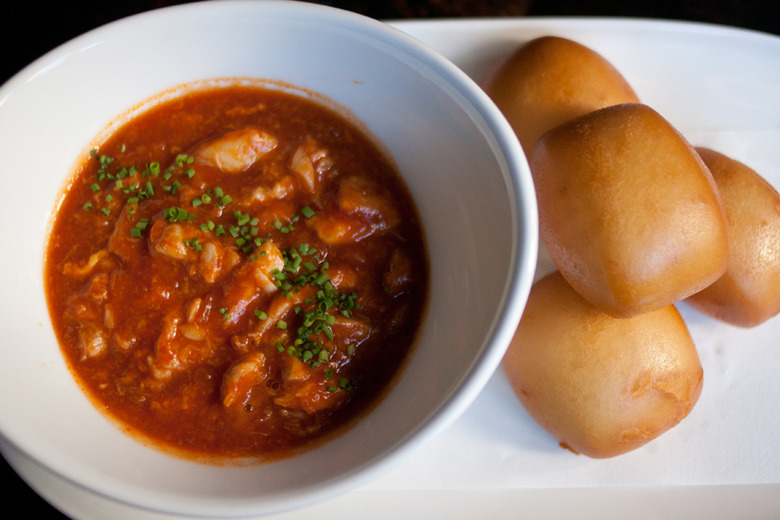 Ingredients
1 tablespoon canola oil
5 cloves garlic
8 shallots
1 large knob ginger root
1 tablespoon chili sauce
2 tablespoons soy sauce
1/4 teaspoon salt
1 tablespoon sugar
2 tablespoons rice vinegar
4 tablespoons tomato paste
1 teaspoon sesame oil
1 cup water
1 tablespoon honey
1 teaspoon fish sauce
1/4 pound crab meat
1 egg
Directions
Finely chop garlic, shallots and ginger and sweat in a saucepan with a little canola oil till translucent. 
Add all the ingredients except for the crab meat. Simmer for 20 minutes. 
Season to taste with salt and chili sauce
Add picked crab meat.
Add beaten egg and stir the mixture around a little. Some of the egg will "scramble" and the rest will incorporate into the sauce, thickening it.
Serve with white bread or fried steamed buns.