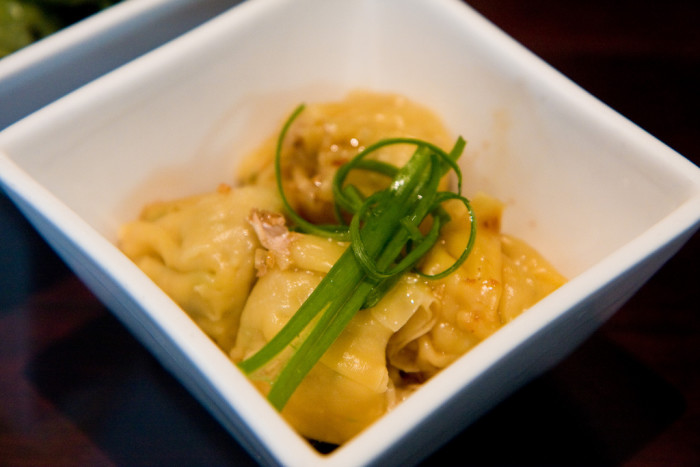 Most recipes for fast chicken and dumplings cut time by using refrigerated dough. I like to take a few minutes to make real dumplings and save the time by using a rotisserie chicken and boxed chicken broth. I only use organic boxed broth. The flavor is much better than the canned broths. I have made this recipe and fooled my dad, a lifelong fan of chicken and dumplings, into thinking it was completely from scratch. It's so close to the much longer versions, no one will know.
Ingredients
12

cups

chicken broth

1

rotisserie chicken

3

cups

self-rising flour, plus more for countertop

1/8

teaspoon

dried sage

1/8

teaspoon

dried thyme

1/4

teaspoon

dried oregano

1/4

teaspoon

freshly ground black pepper

6

tablespoons

Crisco shortening

1

cup

milk
Directions
Heat the chicken broth over high heat in a large stockpot with a lid. Remove the skin from the chicken and pull the meat off the bone. Shred the chicken meat.
Add the chicken to the broth and bring to a boil.
Meanwhile, combine the flour, sage, thyme, oregano, and pepper to the bowl of a food processor fitted with the metal blade. Pulse 1 time. Add the shortening and pulse 6 times.
Add the milk and process until the dough comes together, about 30 seconds.
Remove the dough from the food processor and place on a lightly floured countertop.
Use a floured rolling pin to roll the dough to ¹⁄8-inch thickness. Use a pizza cutter to cut into strips about 1 by 3-inches. Drop the strips into the boiling broth a few at a time. The dumplings will look waterlogged and gooey.
Stir very gently just once. Reduce the heat to medium.
Cover and simmer for 25 minutes.
If you like this recipe try these: Sullivan's Island Bacon and Shrimp Bog, Boiled Peanuts with a Kick