Chia Fresca Cocktail Recipe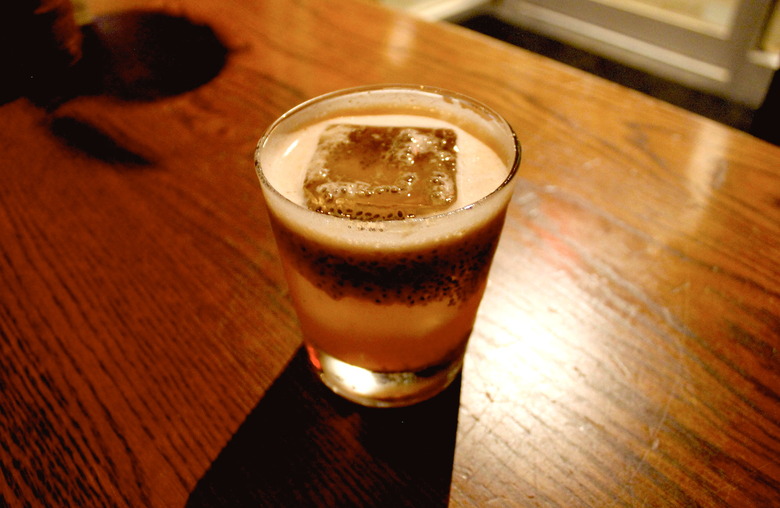 I often expect seasonal drinks in summer to offer little in the way of palate stimulation, but at David Chang's Momofuku Ssäm Bar in NYC, that's out of the question. Contrasting the rich, spicy dishes coming from the kitchen, bartender Zach Alcerro created a summer drink that's far from the sweet and over-diluted coolers that seem to evaporate before they even become effective, while also incorporating a bit of superfood often found in health food stores: chia seeds.
What makes the chia fresca unique is its alluringly bright flavor combination of mezcal, Aperol and the sweetness already found in the pineapple and lime juices, with only minor amounts of sugar and salt needed to enhance the drink. The chia seeds themselves impart no flavor, but they do add texture. When it comes to finding much-needed respite from the heat of Korean dishes, this drink delivers, not to mention the concentrated dose of vitamins, minerals and overall nutrition from these magic seeds.
If "health is the new wealth," then perhaps drinks like the chia fresca will soon be more in demand, despite the obvious levels of sugar found in alcohol itself. Who's counting anyway? And while the focus at Momofuku Ssäm is placed squarely on the food, it's great to see the cocktails offer the same precision and attention to detail that Chef Chang demands in the kitchen, right down to the hand-carved ice and inventive new combinations.
Chia Fresca Cocktail Recipe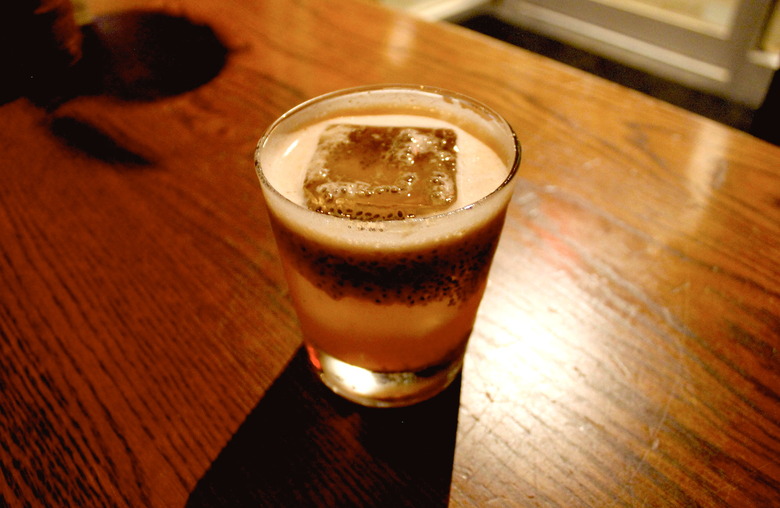 Ingredients
1 1/2 ounces Vida Mezcal
1 ounce Aperol
1 ounce fresh pineapple juice
1/2 ounce fresh lime juice
1/4 ounce simple syrup
2-3 dashes saline solution
1 barspoon hydrated chia seeds
Directions
Combine all ingredients except chia seeds into a shaker tin and add ice. Shake vigorously for 10 seconds.
Strain into a rocks glass over a large ice cube and garnish with a barspoon of chia on top of the ice cube.
Hydrate in cold water in advance by combining 1 part chia and 4 parts water, then letting rest for about 10 minutes to soften.
A Cherry Tomato On Top: Tom's Daughter Cocktail Recipe
Blood And Sand 2.0 Cocktail Recipe
The Crusade Punch Recipe