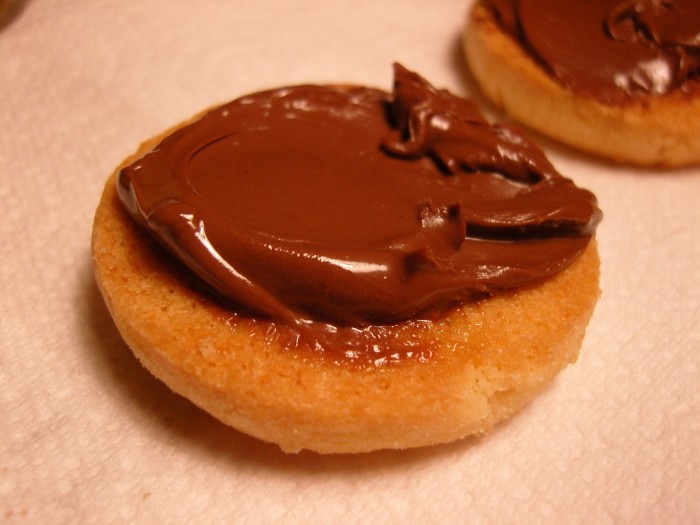 Fresh-baked bread slathered with chocolate hazelnut spread is awesome on its own, but add some cherries and a pinch of sea salt and instantly you have a sophisticated dessert. This bruschetta calls for a touch of liquor for an added layer of flavor but feel free to skip it if you like your sweets sans the booze.
The 7/20: If you have these items in your arsenal, recipes categorized by 7/20 can be made with 7 or fewer additional ingredients in only 20 minutes of active cooking time.
Ingredients
3

ounces

dried cherries, if they are in season you can use fresh: substitute 1 cup pitted and halved

2

tablespoons

Godiva Liquor

1

loaf

fresh baked bread (eg. Ciabatta), sliced into 8 to 12 pieces

1

stick

butter for spreading, at room temperature

1/4

cup

Nutella

1

teaspoon

sea salt
Directions
In a small bowl, re-hydrate the cherries in the Godiva liquor until they have plumped up. Remove and roughly chop. If you are skipping the Godiva liquor you can re-hydrate them in a little warm water. If you are using fresh cherries, just toss the pitted and halved cherries in the Godiva Liquor to lightly coat.
Butter the slices of bread and place on a baking sheet. Place baking sheet under the broiler for 2 to 4 minutes until lightly golden brown. Remove and spread each piece with the Nutella.
Sprinkle with the cherries and sea salt and serve immediately.