Cheez It Better: Make These Brown Rice Cheese Crackers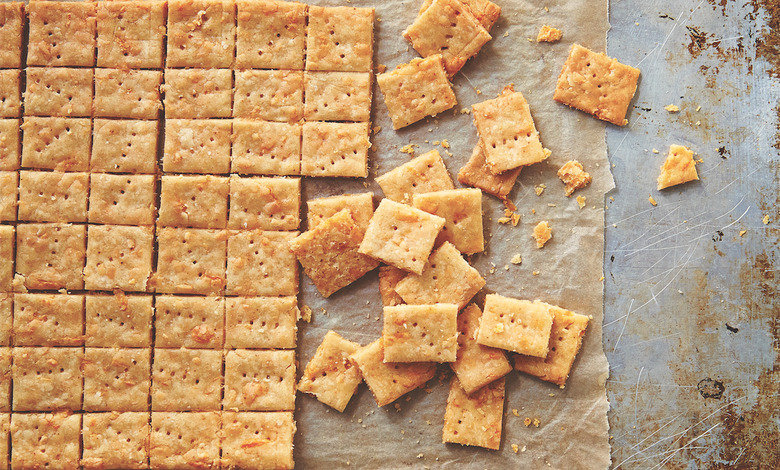 We may receive a commission on purchases made from links.
You know you're supposed to be ditching refined flour and embracing whole grains, so why not make it easy on yourself and follow along with Ann Taylor Pittman, the James Beard Award–winning executive editor of Cooking Light? Her new cookbook is a treasure trove of whole and ancient grain preparations, from the familiar to the exotic. Take a peek into the wide world of these nutrient- and fiber-packed ingredients and turn over a healthy new leaf. 
Gluten-free, whole-grain, crunchy, and savory-good — what could be better? Super-simple prep, that's what. A quick stir-together dough rolls out easily and bakes off perfectly. The crackers keep well, too, up to a week or two in an airtight container.
Cheez It Better: Make These Brown Rice Cheese Crackers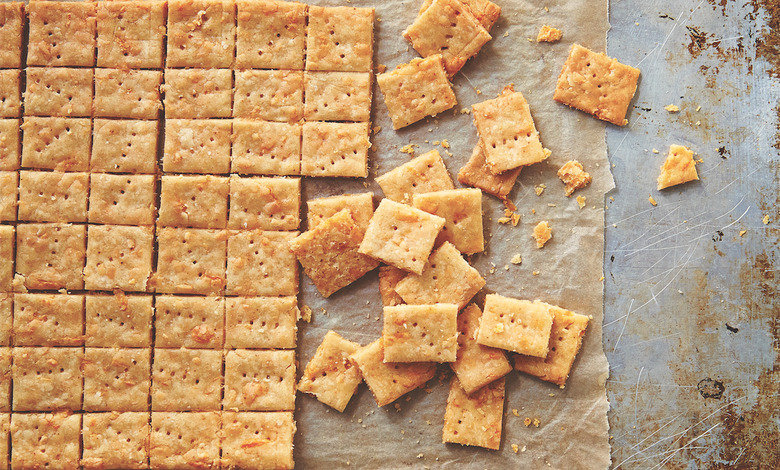 Ingredients
About 1 1/2 cups brown rice flour
About 3/4 cup extra-sharp cheddar cheese
1/4 cup cornstarch
About 2 tablespoons Parmigiano-Reggiano cheese
1 teaspoon garlic powder
1/2 teaspoon baking powder
3/8 teaspoon salt
1/4 teaspoon ground red pepper
1/4 cup canola oil
1/4 cup water
1 large egg
Directions
Preheat oven to 375°F.
Weigh or lightly spoon flour into dry measuring cups; level with a knife. Combine flour and next 7 ingredients (through red pepper) in a large bowl. Combine oil, ¼ cup water, and egg, stirring with a whisk. Add oil mixture to flour mixture; stir well. Knead in bowl until a soft dough forms.
Turn dough out onto a large sheet of parchment paper; cover with a large sheet of plastic wrap. Roll dough to a 14 x 11–inch rectangle; discard plastic wrap. Cut dough with a pizza wheel or sharp knife into 1¼-inch squares; do not separate dough pieces. Pierce each dough square once with a fork. Slide dough, on parchment paper, onto a large baking sheet. Bake at 375°F for 25 minutes or until lightly browned around edges. Cool crackers (as 1 large piece) on a wire rack. When cool, break into individual crackers.