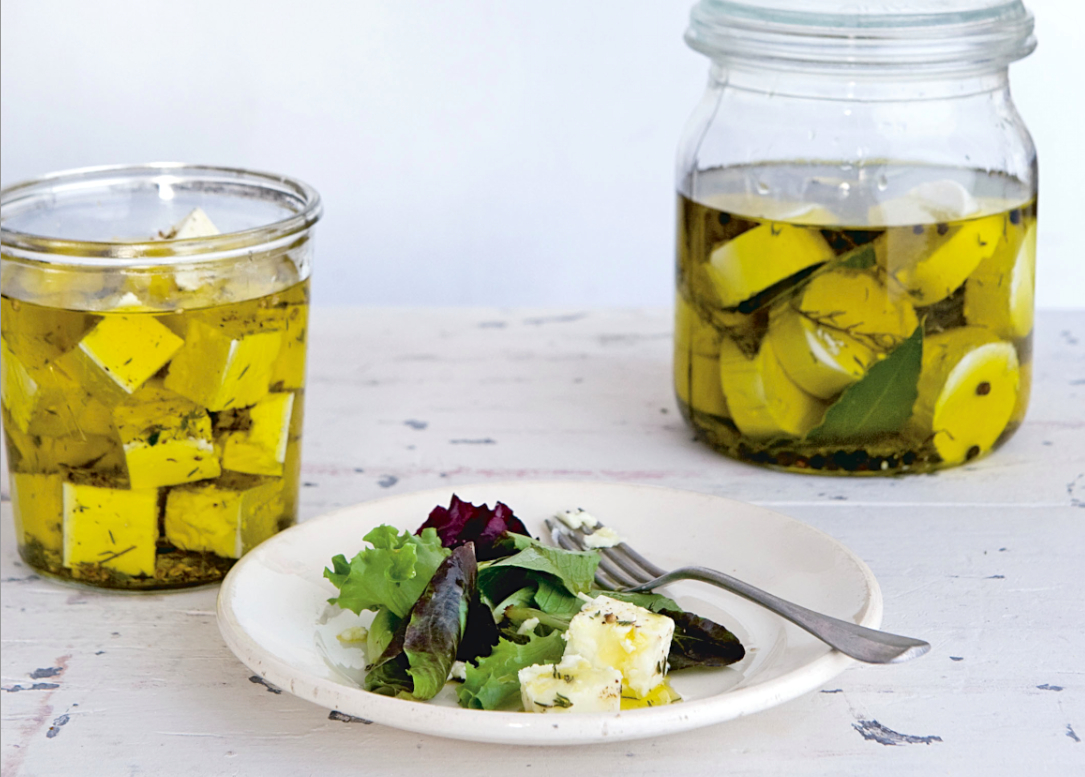 You're always going to need to know the basics, so you might as well master them. That's why we picked up From Scratch, a book of classic recipes for preserves, pickles, spreads, charcuterie and more by French cookbook authors Laurence and Gilles Laurendon. Preserving tangy feta cheese in olive oil enhances its flavor and makes it even more delicious crumbled in a salad or spread on bread.
Ingredients
7

ounces

Feta cheese

3/4

cup

olive oil

1

- 2 teaspoons

dried thyme and oregano

sterilized jar
Directions
Cut the feta into small cubes.
Put the feta in the jar one cube at a time, sprinkling in some herbs after every few pieces.
Cover the feta with olive oil.
Seal the jar and store it in a cool spot (not as cool as the refrigerator — the cold temperature will cause the oil to congeal).
Wait at least 10 days before eating.
Make cheese from scratch with these recipes on Food Republic: