Butternut Squash And Sage Soup Recipe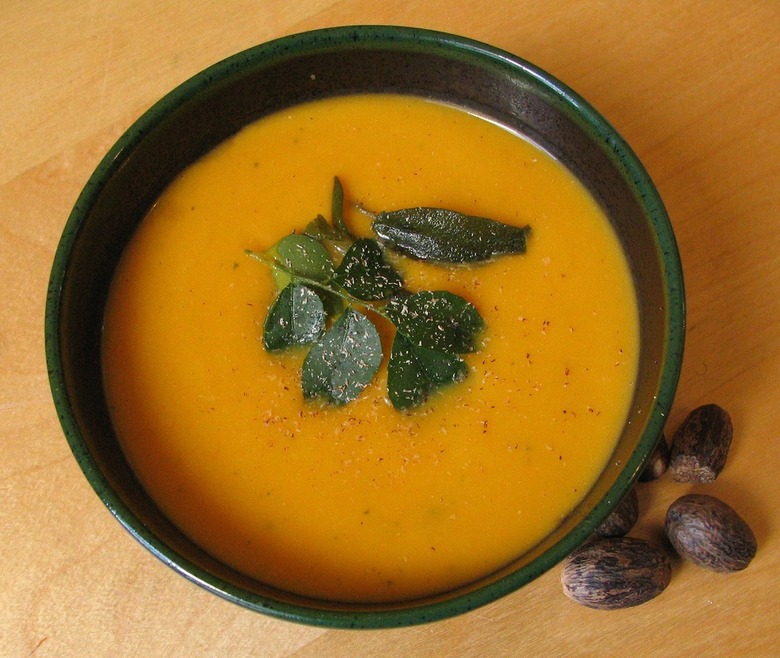 Is that soup made with cream? How many times have you heard a girl ask that question at a restaurant? (Maybe some guys too—if that's how they roll.) The answer, when it comes to butternut squash soup, is no. Then why is it so creamy without the addition of any cream? Well, that's why we use the butternut squash, which gets all lush without any milk or cream. The fried sage and sage-infused butter give it an earthy finish that really makes the whole damn soup irresistible.
Butternut Squash And Sage Soup Recipe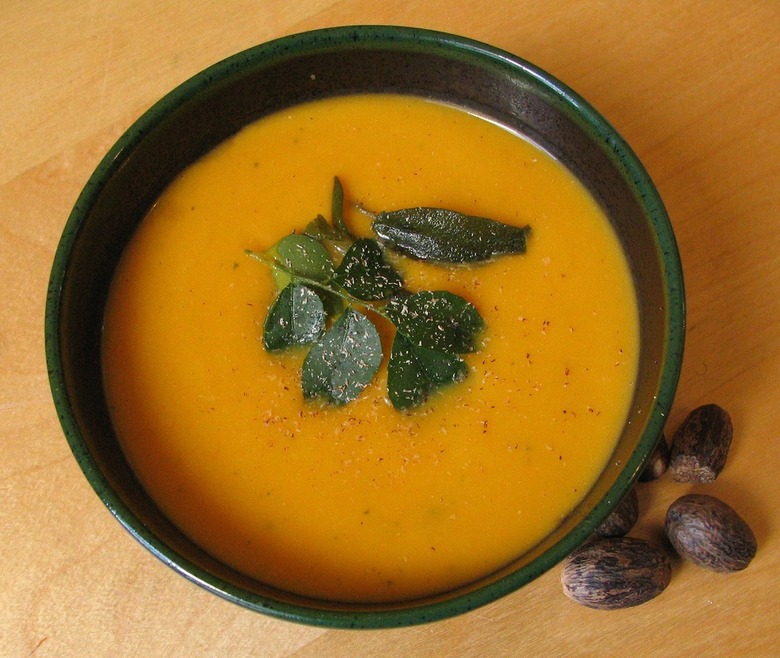 Ingredients
1 large butternut squash
3 tablespoons olive oil
salt
pepper
1 1/2 tablespoons butter
1 large onion
6 cups chicken broth
20 sage
Directions
Preheat oven to 400° F. In a large bowl, toss the squash with 2 tablespoons of the olive oil, sprinkle with salt and pepper.
Place the squash on a rimmed baking sheet and roast in oven for 15 minutes. Turn the cubes over and continue roasting for 15 minutes or until they are caramelized and fork-tender; set aside.
In a large stockpot, heat 1/2 tablespoon butter and the remaining oil over medium heat. Add the onion and sauté, stirring occasionally, until translucent and tender, about 10 minutes.
Add the squash, broth, and the remaining salt and bring to a boil. Lower heat and simmer for 30. Remove from heat.
Using a blender or a food processor, blend the soup in batches until smooth. Return to the pot and keep warm.
Heat 1 tablespoon butter in small skillet. Add sage and cook until crisp.
Remove and drain on paper towels. Reserve butter in skillet.
Divide soup among 6 bowls. Drizzle each with sage butter and garnish with fried sage leaves.