Brunch 101: Classic French Toast Recipe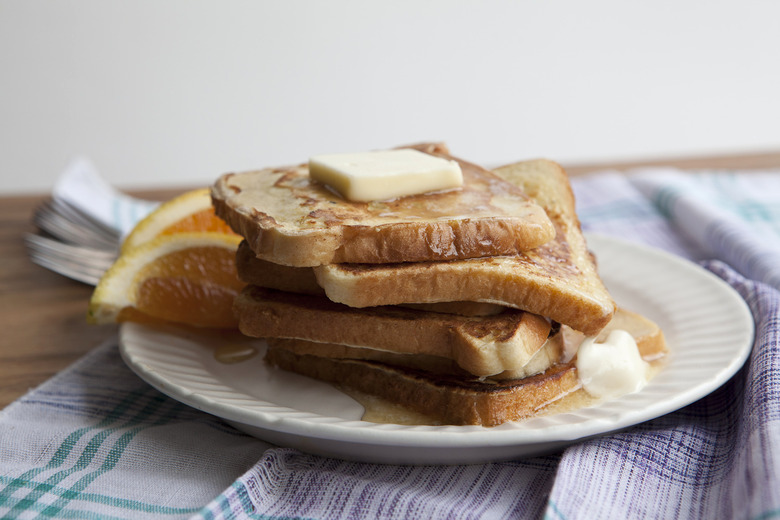 easy french toast
It's always useful to have a go-to French toast recipe in your brunch repertoire. This simple recipe is quick, easy and yields golden brown crunchy French toast every time. The orange zest gives it a bright citrus kick. Feel free to swap the white bread out for challah or whichever bread you prefer. Just be sure that it's soft and porous, so it will absorb the batter. We serve our French toast soaked in maple syrup and with berries on top.
But first, here's how easy it is to make (especially for a hungry crowd).from Food Republic on Vimeo.
More breakfast videos on Food Republic:
Brunch 101: Classic French Toast Recipe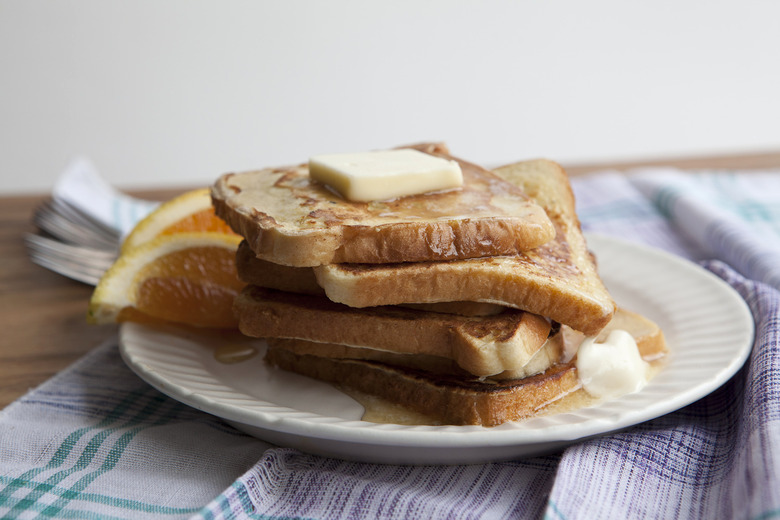 Ingredients
1/4 cup all- purpose flour
1 cup milk
1 pinch salt
3 large eggs
1/2 teaspoon cinnamon
1 teaspoon vanilla extract
1 tablespoon dark brown sugar
12 slices white bread
1 teaspoon orange zest
maple syrup
fresh berries
Directions
Measure the flour into a large mixing bowl.
Slowly whisk in the milk.
Add the salt, eggs, cinnamon, vanilla extract and sugar into the bowl and whisk until smooth.
Heat a lightly oiled griddle or frying pan over medium heat.
Soak bread slices in batter until saturated.
Cook bread on each side until golden brown on both sides. Serve with maple syrup and fruit.