Breakfast Chicken Meatballs Recipe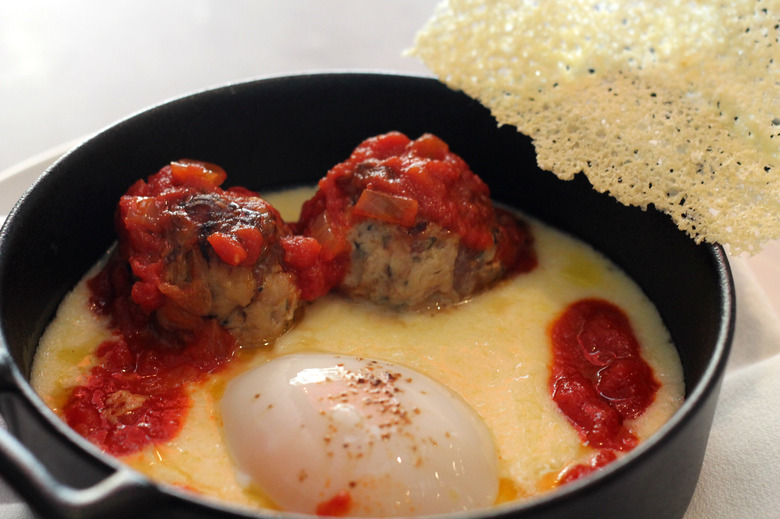 We got our hands on the reicpe for breakfast chicken meatballs from The Fourth, a restaurant in NYC's East Village, which is a neighborhood famous for fantastic brunches.
"The chicken is a nice, lighter alternative to all-pork sausage for breakfast. This is a very popular item at the restaurant, served with a poached egg, tomato ragout and Parmigiano-Reggiano cheese," says Executive Chef Marco Moreira. But you can top it with a fried egg and serve it on roasted potatoes or anything you like! Here's our best basic tomato sauce recipe. The rest is up to you.
Breakfast Chicken Meatballs Recipe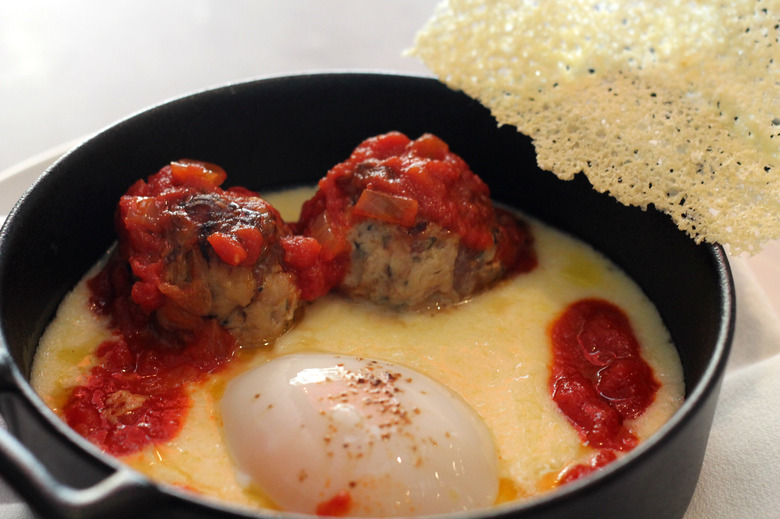 Ingredients
1 pound chicken sausage
1/2 pound boneless chicken thigh
1 tablespoon marjoram
1 egg
1/4 cup chili flakes
1/2 cup bread crumbs
1/4 teaspoon fennel seeds
1/2 cup tomato sauce
Directions