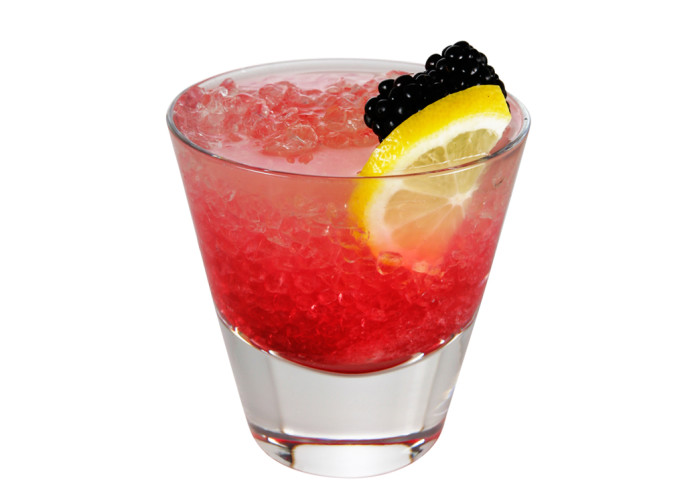 A modern classic, the Bramble was created in the mid 1980's by Dick Bradsell at Fred's Club in Soho, London. Bradsell created many more contemporary London classics like the Espresso Martini, the Wibble, and Russian Spring Punch. His drinks inspired a new generation of London cocktail makers and our columnist Simon Ford singles him out as England's iconic bartender.
The Bramble was an instant hit in England and it will soon be one of your favorite cocktails. It's well-balanced, easy to make, and refreshing. Finish it with a lemon (and some blackberries if you have them on hand) and toast to Bradsell's genius.
Ingredients
1

and 1/2 ounces

Plymouth Gin

1

ounce

lemon juice

1/2

ounce

simple syrup

drizzle of Blackberry Liqueur (crème de Mure)
Directions
Shake Plymouth Gin, Lemon juice and Simple Syrup over ice, in a shaker.
Strain into a cocktail glass and add a dash of Blackberry Liqueur.
Garnish with a Lemon twist.