Bourbon Sour Cocktail Recipe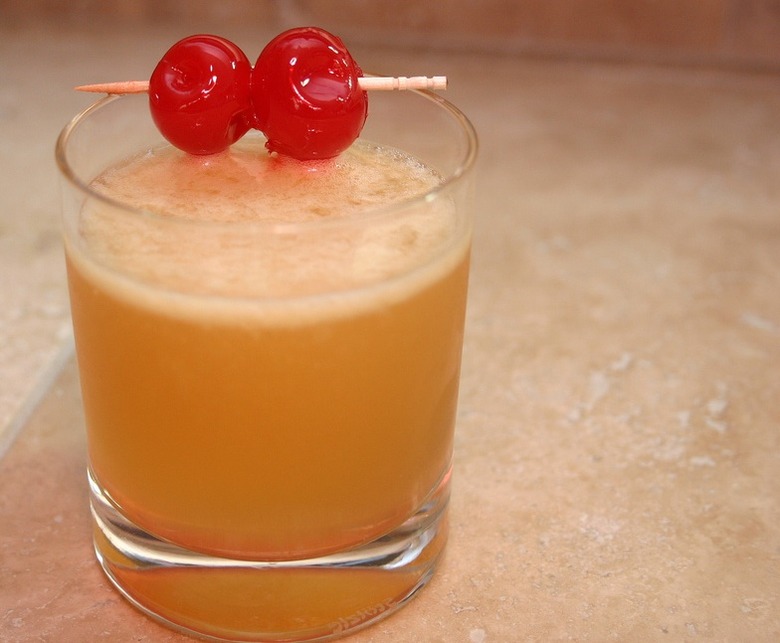 Photo: ReeseCLloyd on Flickr
Bourbon sour is really an old school cocktail, and it's definitely not for everybody. Plus, it has cherries and it's kind of sweet, so you're naturally inclined to assume it's a girlie drink. Well, consider that some of the guys making the best bourbon, rye, and whiskey down south still like to mix up their hooch in a sour, and then think about who you're calling girlie.
So what makes a cocktail a sour? You take your base liquor—here a bourbon, but some use gin or whiskey, and of course the Peruvians like their Pisco—then add citrus, a sweetener, maybe even an egg white. Mixologists in the past few years have been messing around with old cocktail recipes and adding all sorts of other ingredients, like orange wedges and spices and such, but with this recipe, we're keeping it fairly basic.
The natural sweetness of bourbon in this sour makes it a natural foil for the tart lemon. Adjust the brim on your fedora, light up a Marlboro, and enjoy.
*Not that we encourage smoking. It's just so good with a drink.
Bourbon Sour Cocktail Recipe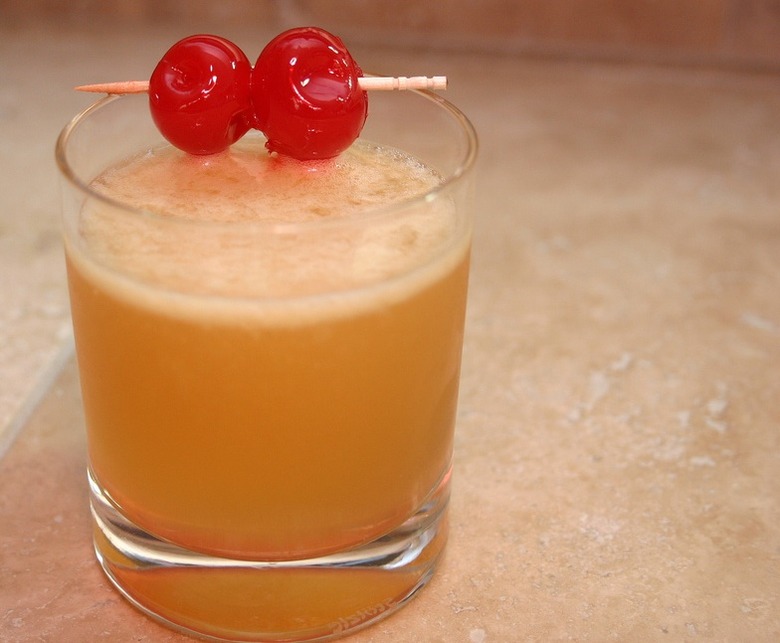 Ingredients
2 ounces bourbon whiskey
1 ounce lemon juice (fresh squeezed)
1/2 teaspoon superfine sugar
1 slice Orange
Directions
Combine the bourbon, lemon juice, and sugar in a shaker half-filled with ice and shake well.
Strain into a glass over ice.
Garnish with orange slice and maraschino cherry.