Blueberry Lemonade Recipe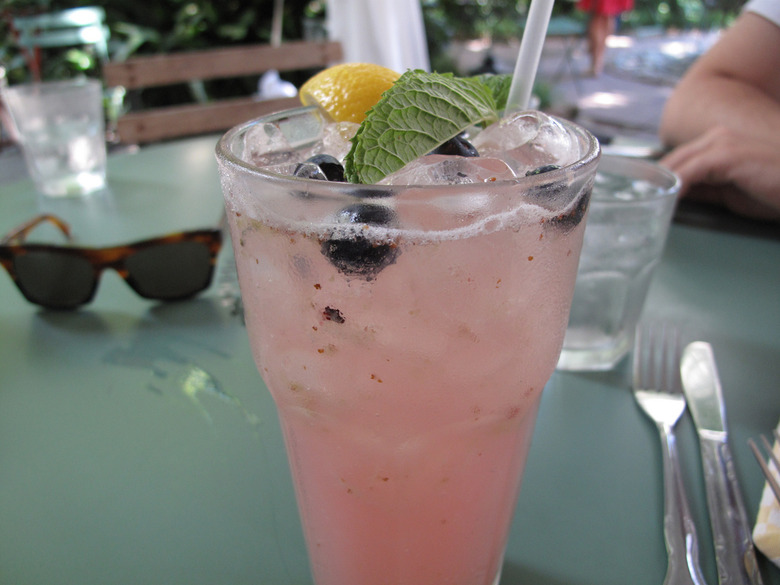 Blueberry lemonade
In the dog days of summer it's a good idea to serve non-alcoholic drinks in addition to cocktails. Lemonade has long been a crowd pleaser, and this one adds blueberries for a twist on the traditional. It looks great in large vats or pitchers, eliminating the need for those elaborate floral arrangements you meant to order.
Blueberry Lemonade Recipe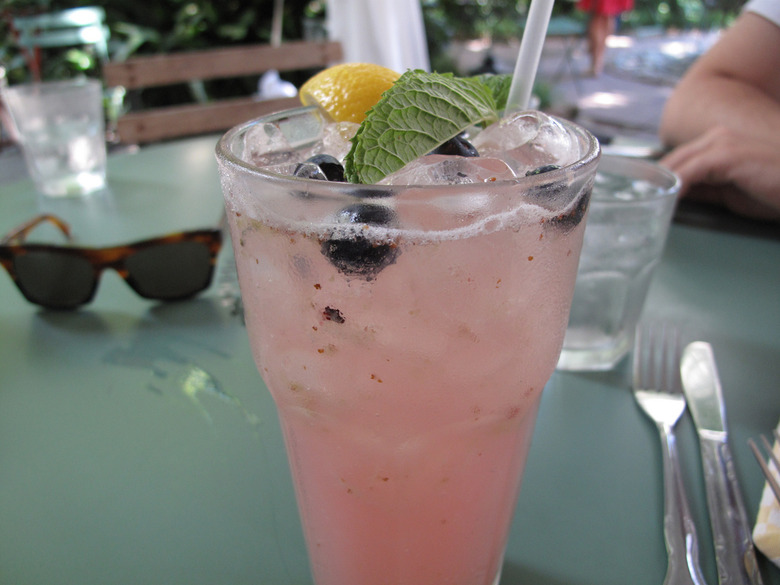 Ingredients
1 cup of water
3/4 cup sugar
4 cups of blueberries
1 cup of fresh squeezed lemon juice
3 cups of water
ice
blueberries for garnish
Directions
To make the simple syrup, in a small saucepan heat the sugar and 1 cup of water, stirring just until the sugar has dissolved. Chill.
In a large glass pitcher, combine the simple syrup, pureed blueberries, lemon juice and 3 cups of water with ice. Taste and adjust sweetness if needed. Add a handful of blueberries to the pitcher for garnish.