Blueberry Corn Muffins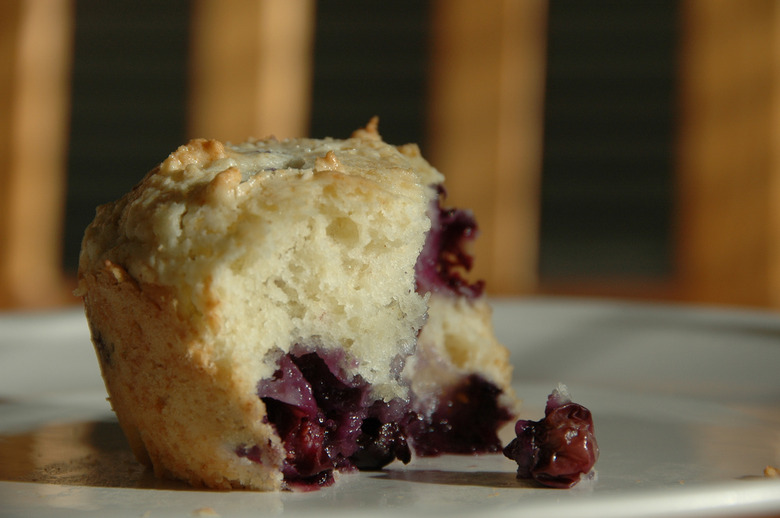 Photo: VirtualErn on Flickr
We've got news for you: nobody really likes those sticky, dense blueberry cupcake-like paperweight things called "muffins" they sell in the supermarket. And those don't include corn. Make these bouncy, fresh and much-better-for-you muffins and reap the benefits all week. Although they'll probably be gone by Tuesday.
Blueberry Corn Muffins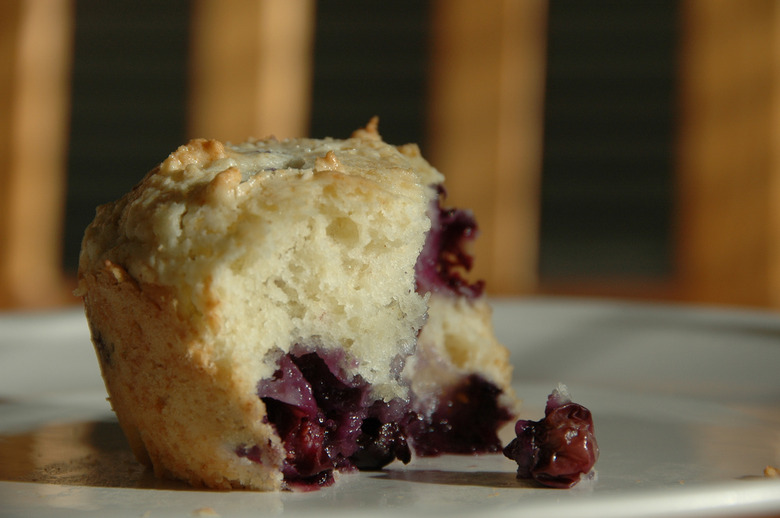 Ingredients
1 cup all purpose flour
1/4 cup yellow cornmeal
1 1/2 teaspoons baking powder
1/2 teaspoon salt
3/4 cup granulated sugar
1 cup fresh or frozen blueberries
1/2 cup fresh or frozen corn kernels
2 eggs
1/2 cup vegetable oil
3 ounces milk
1 lemon
1 teaspoon vanilla extract
Directions
Preheat oven to 375º
Measure the dry ingredients, blueberries, and corn into a large bowl.  Zest the lemon into the bowl as well.  Lightly mix together with a rubber spatula.  Try to keep the blueberries intact.
Make a well in the middle of the mix.  Add the eggs, oil, milk and vanilla into the well.  Juice the lemon into the mix, picking out any seeds.
Mix together until everything is moistened.
Spray a muffin tin with cooking spray and fill the molds 3/4 of the way full. 
Bake for 10 minutes.  Rotate the tray in the oven and bake for 10 more minutes until the tops of the muffin feel firm.  The muffin should bounce back slightly when you tap it with your finger. 
Remove from the oven and allow to cool in the tin for 10 minutes before removing. 
Serve with a dollop of mascarpone cheese and drizzle with maple syrup, if desired.