Blue Cheese Grits Soufflé Recipe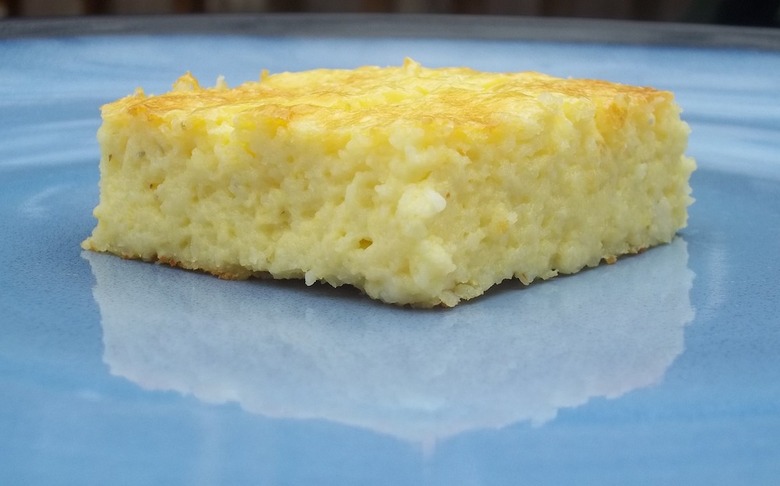 Photo: Naa Ako-Adjei
If you like cheese grits, you're going to love cheese grits soufflé. The soufflé is both airy and chewy and the blue cheese gives the dish a pleasant, tangy flavor. This is a perfect side dish for the holidays and can be served for breakfast, lunch, or dinner.
Feel free to use the blue cheese of your choice, this recipe is perfect for using up the one that's been lingering in your fridge a little too long. Or is it just right? Either way, what's it going to do, go bad?
Blue Cheese Grits Soufflé Recipe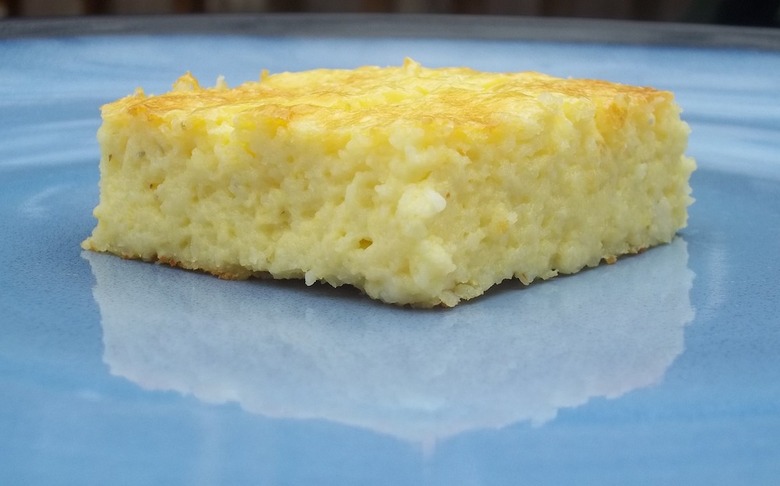 Ingredients
2 1/3 cup milk
3/4 cup old-fashioned grits
3 large eggs
5 tablespoons unsalted butter
1 cup crumbled gorgonzola (you can also use other blue cheeses like Stilton
1/2 teaspoon kosher salt
Directions
Preheat oven to 350°F. Grease 8" x 8" baking dish.  
In a medium saucepan, bring milk to boil over medium-high heat.
Reduce the heat to low then whisk in grits. Continue to whisk grits until all the lumps have disappeared. 
Cover grits and cook on low until all the milk has been absorbed, about 15-20 minutes.
Transfer grits to large bowl and cool slightly. Add egg yolks, butter, cheese, and salt to grits and stir until ingredients are combined. 
In a separate bowl, beat egg whites with whisk or an electric hand mixer on medium speed until egg whites form stiff peaks. Gently fold egg whites into grits mixture. 
Pour grits into baking dish and bake for 40 minutes or until toothpick inserted in the middle comes out clean. Serve immediately.