Black Cod Brûlée Recipe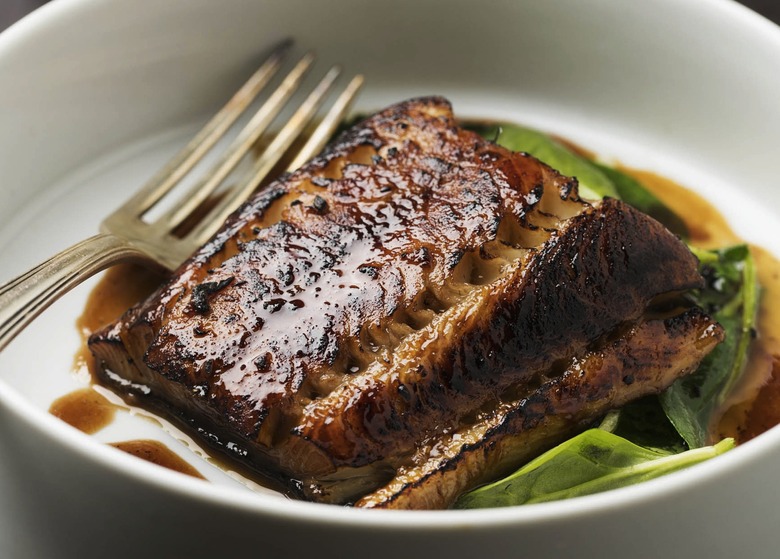 We may receive a commission on purchases made from links.
If you're a fan of cooking with beer...only like, REALLY cooking with beer, the American Craft Beer Cookbook is a volume that should never leave your kitchen. Apply the beer-cooking method to favorites like meatballs, clams and epic burgers and infuse ordinary food with the greatest carbonated beverage ever created by man. Now grab a bottle and a fish fillet and make this delicious dinner happen.
This flavorful black cod recipe is fun to make, thanks to the blowtorch. The marinade gives the full-flavored fish a tangy bite. Pair with a sessionable, malty beer, such as an altbier, so as not to overpower the fish.
Reprinted with permission from The American Craft Beer Cookbook
Black Cod Brûlée Recipe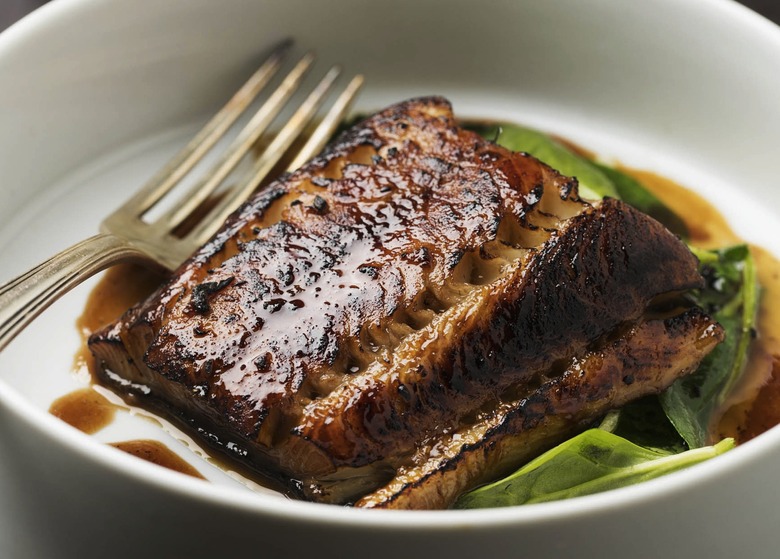 Ingredients
2 (12-ounce) bottles Alaskan Amber or similar beer
3 garlic cloves
3 tablespoons grated ginger
2 cups cranberry sauce (preferably homemade)
1 1/2 cups pomegranate juice
1/4 cup dark soy sauce
6 pounds whole black cod (sablefish)
1/2 cup firmly packed dark brown sugar
1 cup granulated sugar
Directions
Bring the beer to a light simmer in a medium saucepan over medium-low heat. Do not boil. Continue to simmer, stirring occasionally, until reduced by one-third, about 1 hour. Remove the saucepan from the heat and let cool completely.
Mix the garlic, ginger, cranberry sauce, pomegranate juice and soy sauce into the reduced beer. Place the cod in a baking dish or roasting pan and cover with the sauce. Cover the dish with plastic wrap and refrigerate for at least 4 hours or up to 24 hours.
Preheat the oven to 375°F. Uncover the cod and braise for at least 1 hour, basting every 15 minutes and taking care not to overcook it.
Combine the brown sugar and granulated sugar in a small bowl and set aside.
Place the cod on a large serving plate and sprinkle each fillet with a fine layer of the sugar mixture. With a kitchen blowtorch, melt the sugar until it forms a crispy topping. Serve immediately.
Classic Shrimp Cocktail With Tequila-Lime Sauce Recipe
Rosemary-Skewered Scallops Recipe
Prosciutto-Wrapped Salmon Recipe